Triple success for our young engineers at the Make UK Awards
We're proud and delighted to share that three of our apprentices won recognition of their outstanding achievements at the regional finals of the Make UK awards, held in Harrogate last night.
Sophie Laidlaw and David Malecki received Final Year Apprentice Awards in recognition of how they're using their training to bring demonstrable success to the projects they are involved in, while also being ambassadors within their community, inspiring others to follow the apprenticeship path.
Oscar Mann scooped the Endeavour category for the extreme and absolute determination he showed to continue his apprenticeship studies to an exceptional standard, while fighting his way back to health from a life-threatening illness.
Truly worthy winners.   We wish the finalists luck at the national finals in January.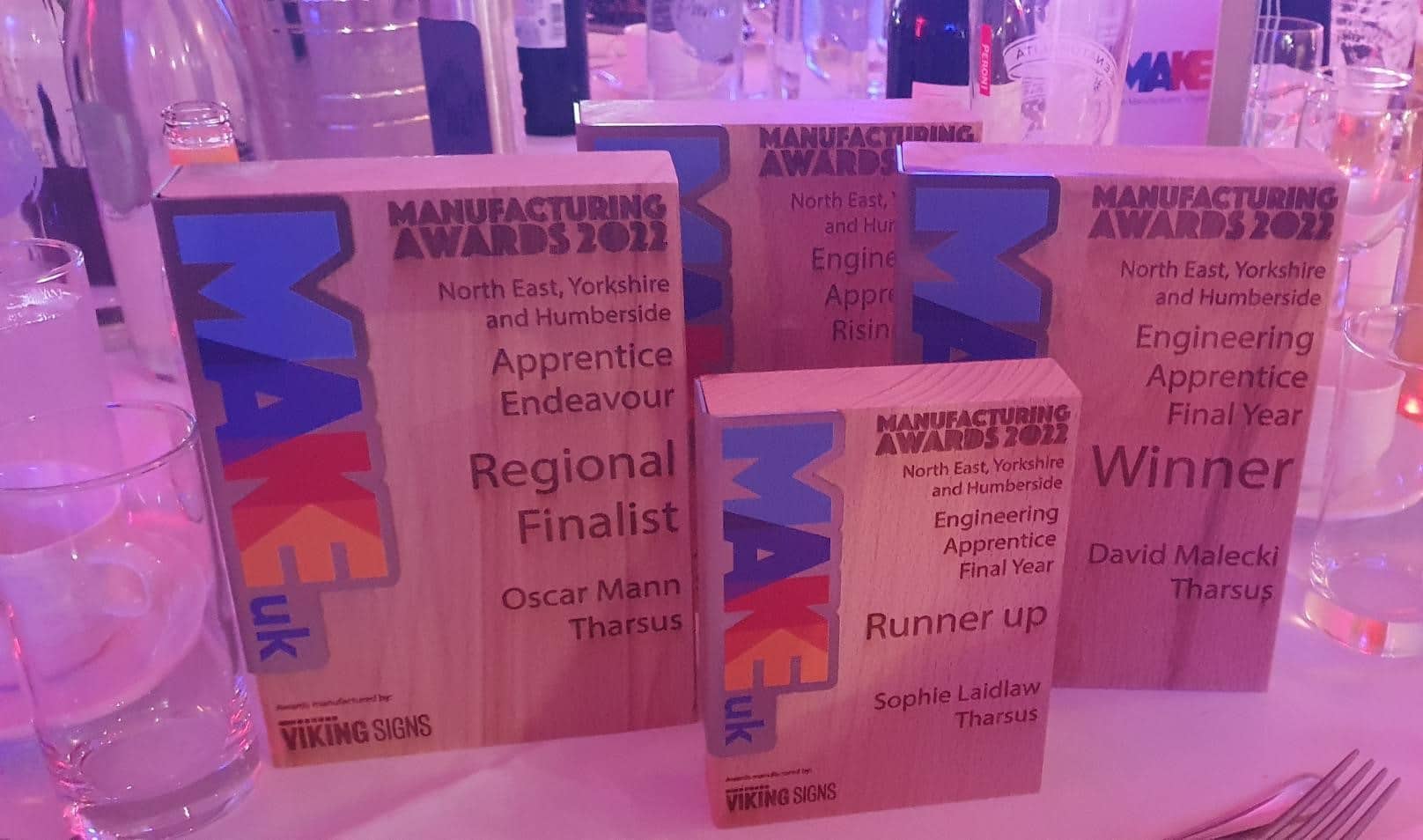 The Make UK awards champion the very highest standards in our industry, celebrating those who attain them. Recognition like this is both a testament to our three young engineers as well as to the quality of the talented young people we're able to draw from locally. Inspiring and nurturing this talent is extremely important to us as we bring on the next generation of innovators and continue to cement our region's place as a World player in innovative manufacturing and engineering.
Want a career in tech that really matters?