Healthcare
Pioneering automation for longer, healthier lives
Innovations in technology radically improve how patients and the elderly are cared for, helping ensure specialised medical treatment reaches those who need it most.
Robotics and automated machines have a huge part to play in the future of healthcare. People are living longer than ever before, which puts a major strain on care and medical providers. Longer life expectancy means more people experience debilitating conditions as they age, adding further burden onto already under-resourced providers. We can help solve these critical challenges.
Robots and automation can radically improve how the sector operates, helping people stay healthier for longer, reducing waiting times and ramping up efficiency so people get the level of service they need. We work with you to develop technologies that will lead a dramatic shift in the way society looks after their population, giving patients back their dignity and independence, while offering better choice for how – and where – they want to be treated.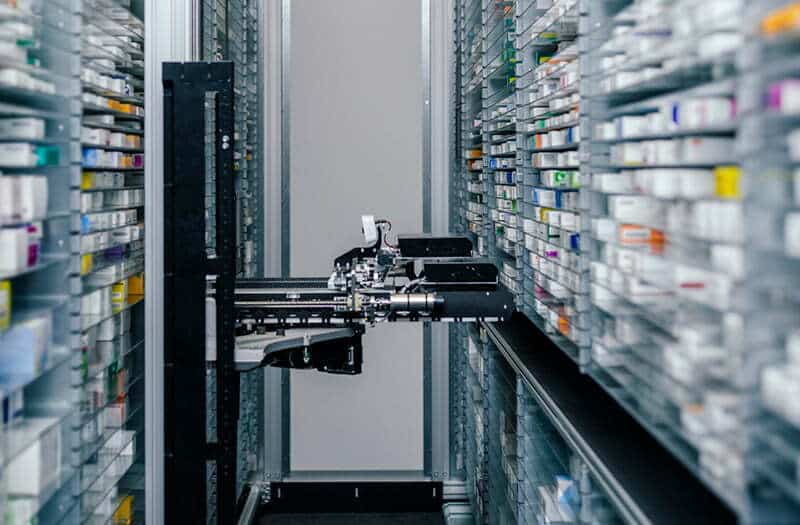 The expertise we bring
We're here to integrate highly innovative technologies into everything from invasive surgery and precision sample storage, to porter services and care in the home. Automation can free up medical and care professionals to focus more closely on critical activities, while advanced technology can bring much needed revitalisation to outdated techniques. If your business impacts on any part of the healthcare world, we can devise bespoke robots and automated machines to transform the way you operate by building clear strategic advantage. There's no fixed remit for what we can take on, and we thrive on partnering with companies in emerging technology sectors where there is no road map but vast potential.
Robotic surgery
We can partner with businesses creating technologies for automated surgery that allow surgeons from one continent to operate on patients in another. Alongside the obvious benefit of getting expert care to people in very under-resourced hospitals, there are also major improvements in efficiency and safety. Fewer people inside operating theatres keeps the environment cleaner, reducing the risk of contamination. Surgeons can also do more procedures in a day because downtime during one operation can be spent working with another patient elsewhere on the globe.
Smarter storage
Storing medical samples, from blood and tissues to eggs and organs, is incredibly labour- and time-intensive. Absolute precision is essential, both in terms of how they can be stored and moved, and how their condition is monitored. Traditionally this is carried out by teams on the ground, but automation can free up resources dramatically. By combining powerful data handling with innovative technology, the humidity, temperature, and movement can be monitored far more meticulously than is possible by hand, extending shelf-life. Ultimately, more patients benefit without increasing the number of samples.
Better care at home
Enabling more people to avoid hospitalisation by managing their conditions at home will again have a huge impact on how the healthcare sector operates. The most urgent cases can be prioritised for in-patient care without leaving behind those with less complex needs. Robotics can help people with every aspect of daily care in their own homes, from automated food preparation to getting in and out of bed. Vast amounts of time is wasted as outreach teams travel from one patient to the next, particularly in rural areas. We can help save the healthcare services those hours by creating technology that doesn't need human input.
What do you need?
There is so much more potential for transformation in this sector, from automating low value tasks to inventing totally new ways to get the right treatment to the most remote of patients. If your business is in medical or care and you want to solve a challenge that will create strategic advantage over your competitors, we want to hear from you.