Prototype
Technology innovation powered by precision prototyping
Robotics and machine automation relies on astute, accurate prototyping. You cannot risk running into problems further down the line at the product manufacturing stage.
The journey from prototype to manufacture is the most demanding phase of any new product introduction. The decisions we make and the details we explore at this stage will have a significant impact on the rest of the process. Our multi-disciplinary teams are highly experienced, using proprietary digital simulation software to foresee and remove any potential risk. This ensures there are no unwelcome surprises during product manufacturing. They work alongside our sister metal fabrication business , renowned for manufacturing design prototypes quickly and accurately.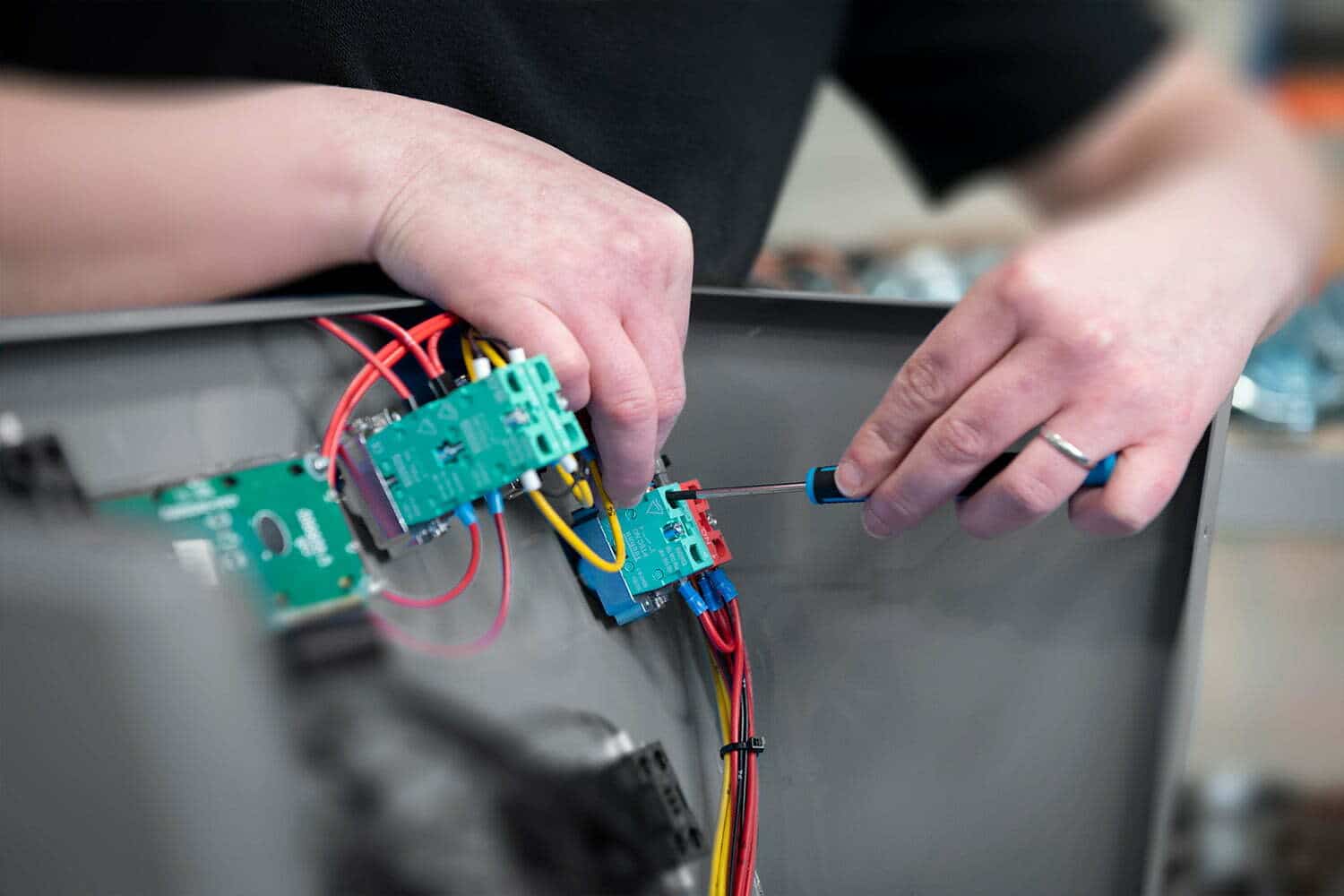 Why our unique approach to prototyping adds exceptional value
Success relies on extracting plentiful, high quality data from a prototype, then analysing the results insightfully. The better the data, the more issues you will catch and resolve early, well before the product manufacturing phase. This makes sure we avoid one of the most dangerous pitfalls: only discovering problems after building the initial batch of products. At that point, it becomes far harder, expensive and sometimes near-impossible to put right.
You can bring us in very early in the process when all you have is an ambitious idea and want us to run with it. Sometimes though, we come on board later down the line to develop and manufacture a prototype you've already created. From experience, this prototype is often further from manufacturable than initially thought. This is one of many reasons why our cross-disciplinary team is so valuable, because in these instances we can work directly with our design colleagues here on site to quickly make the essential improvements.
Accurate manufacture is extremely important, particularly when creating a first-of-its-kind product. It will only survive if it disrupts the market, and that's only possible if the first release is available in large enough quantities to feed off the demand before competitors launch a rival. To lead from the front and stay there, excellent prototyping is crucial.
Small Robot Company knew our reputation for prototyping when they came to us with designs for a weed-detecting robot that would help farmers feed the world while regenerating the planet. You can read how we took their concept to a fully commercialised and operational model here.