Rolls-Royce
Flightpath to a greener future
Rolls-Royce
Flightpath to a greener future
Rolls-Royce, one of the world's most prestigious businesses and long-established leader in the design, manufacture and through-life servicing of aerospace products is committed to a greener future.
This will see them reduce emissions from their own operations to net zero by 2030 and support their customers within key sectors to do the same by 2050.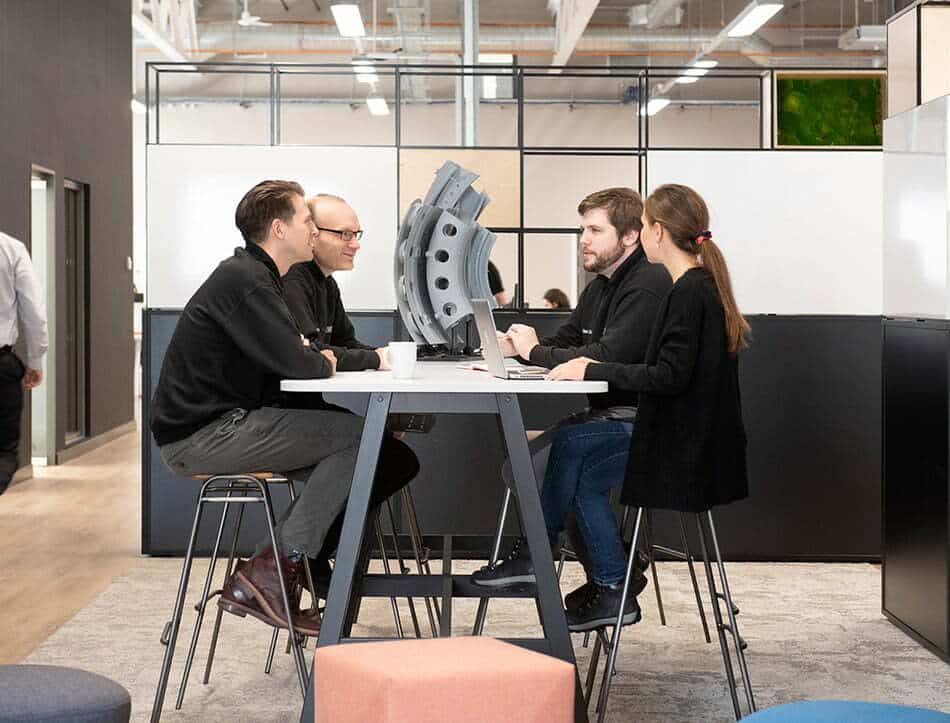 A strong collaboration
Understanding that the biggest opportunities for operational efficiency lay in servicing and repair, Rolls-Royce has created a collaboration with the University of Nottingham and Tharsus on an early-stage research project to explore ways in which robotics and automation can have impact.
Partnership which matters
At Tharsus we're committed to creating tech that matters. By which we mean technology which solves the biggest problems faced by the world. We know that robotics and automation hold the key to unlocking the solution to climate change and are delighted to be collaborating with two such prestigious partners.