How we work
The right mix of people and resources to bring complex products to life
We help you take giant leaps forward. Using our proprietary approach, 'The Key', we manufacture products that revolutionise your market.
The Key encapsulates the way we work. It's how we navigate you to scale manufacture and commercial success.
Central to the process is ensuring the right resources and people are focused on the right elements at the right time.
Taking your product to scale and success- whatever stage you're at
We bring products to life which are either extremely complex or have never been made before.  Sometimes they come to us ready for scale manufacturing.  Sometimes they're still an idea.
Being multi-disciplinary we can develop products as well as manufacturing them.  Our Design and Digital Technology teams can combine their expertise to take an early-stage idea all the way to a prototype optimised by digital simulation. Our Manufacturing teams have the capability and use the latest technologies to effectively resolve DFM issues, ensuring products move rapidly into accurate manufacturing.
As well as enabling progress, The Key gives you absolute clarity of the needs of your product at each stage, what we will deliver and what the next stage will be.  So whatever stage you and your product are at, we can work with you from there all the way to your end goal-successful scale manufacturing.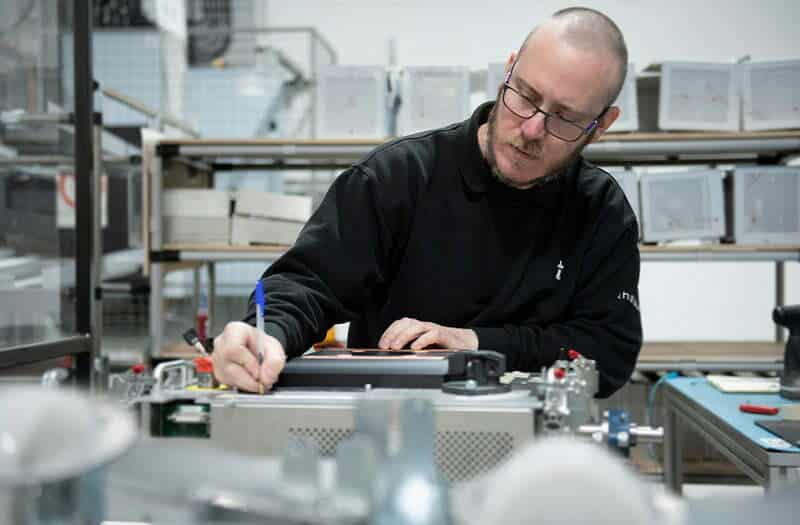 Success here will take exceptional technical, operational, commercial and communication skills, not least because the shared goals and ambitions we identify at the beginning of the process may change as things develop. Crucially, we're constantly collaborating closely with you - and often with key suppliers too - to combine your knowledge with our technical and operational expertise. It's how we produce game-changing tech products that disrupt markets and bring you substantial commercial success.
Fostering innovation through bespoke supply chain solutions
Our customers come to us with a common goal.  For their new product to succeed.
For any new product to succeed, it's crucial it gets into its market quickly and effectively.  Our unique Solve + Scale + Supply service offering enables our customers' products to do just that, by taking production headaches away.
One of the biggest — oftentimes unforeseen headaches — is supply chain
The mix of goods, services, processes and not to mention people, needed to support a product's manufacturing is extremely complex, intricate and frequently idiosyncratic.  Particularly so in the new tech world with many supply chain challenges.
Strategic alliances which go beyond the transactional
At Tharsus we're much more than a supply chain provider. We create dynamic partnerships, meticulously tailored to meet our customers' individual needs.   We know that by providing a consistently reliable delivery to our customers, it helps create stability in their own operations, leaving them free to focus on their core business.  This results in considerably greater success than those businesses distracted by non-core operations.
Our big differentiator for Tharsus is the breadth of sectors we serve:  EV charging, Energy Storage Systems, Smart Vending, Health Tech, warehouse/logistics, transport and miscellaneous industrial automation industries — to name just a few.  This diversity results in an extremely agile approach when it comes to procurement, planning, material handling and outbound logistics.  In so doing, we're re-defining the manufacturing landscape.
 A tech-driven approach to delivering supply chain excellence
 Our customers are typically looking to scale a product into a completely new market.  This means they need to manufacture with exceptional efficiency, flexibility, and accuracy to meet demand and seize the commercial opportunity on offer.
To deliver this, we've made a significant investment in a robust Enterprise Resource Planning (ERP) system. For our customers, this ensures agility and adaptability and allows us to manage a wide range of functions.  It also serves as the backbone for demand planning as well as Sales and Operations Planning (S&OP) processes.
From facilitating Design Change Management and Bill of Materials creation, loading sales orders, aggregating material demands, generating material orders, all the way through to ensuring the seamless receipt of goods and managing materials consumption, our ERP system is pivotal in shaping our proactive and strategic planning measures. It also facilitates product invoicing, streamlining our end-to-end operations — all while maintaining real-time responsiveness to ever-changing market conditions.
In simple terms, our ERP system collates and integrates the many processes (which in a more conventional set up would be done manually and separately), streamlining them into a much faster, much more cost-effective service to our customers.   This means our customers can rest assured that however sharply they need to scale up, we are able to deliver.
Managing our warehouse in real time
Another key dimension of our ERP-driven capability is full warehouse management functionality.  This allows us to conduct real-time stock movements and identify any issues – quickly.
Our team uses handheld devices to ensure immediate data logging, giving them visibility of a high level of stock accuracy, which not only enhances supply chain visibility, but also reduces lead times and ensures reliable product availability.  This much streamlined operational approach generates substantial cost savings, which we pass on to our customers.
The process also enables flexibility to optimise assembly line performance, which taken with customer bespoke packaging and delivery, ensures we're seamlessly integrated into our customer's own operations.  Again, our focus is on freeing our customers of operational burden, to allow them to concentrate on their tech.
We're invested in relationships which deliver
While we've robust systems in place, we go to great lengths to ensure we've robust suppliers in place too.  We do this through a scoring matrix comprising of the following key areas:
1. Our supplier onboarding processes and emphasis on long-term relationships ensures that our customers receive a stable, dependable supply of products. For our customers, this translates into minimised operational disruptions.
2.  Our collaborative approach with suppliers allows for joint planning, forecasting, and replenishment practices, creating an environment for seamless supply-demand synchronisation. This efficiency reduces waste and overstocking, translating directly into cost savings for our customers.
3.  Responsiveness: A synchronised supply chain means we can quickly adapt to market changes and demand fluctuations. For our customers, this responsiveness means less risk of product shortages, ensuring that their customer orders are fulfilled on time, every time.
4.  Customisation: Our strategic supplier procurement allows us to cater to the unique needs of each customer, whether that means onboarding the customers supply chain, sourcing specific materials, accommodating unique manufacturing requirements, or adjusting to variable demand patterns.
5.  Risk mitigation: Our comprehensive Supplier Review process minimises the risk of supply chain disruptions, offering our customers peace of mind and the assurance of business continuity.
6.  And finally, supplier parts validation: By conducting regular supplier assessments and adopting advanced analytics, we maintain a clear understanding of supplier performance. This also allows us to identify potential issues and opportunities for improvement early, ensuring consistent delivery of high-quality components.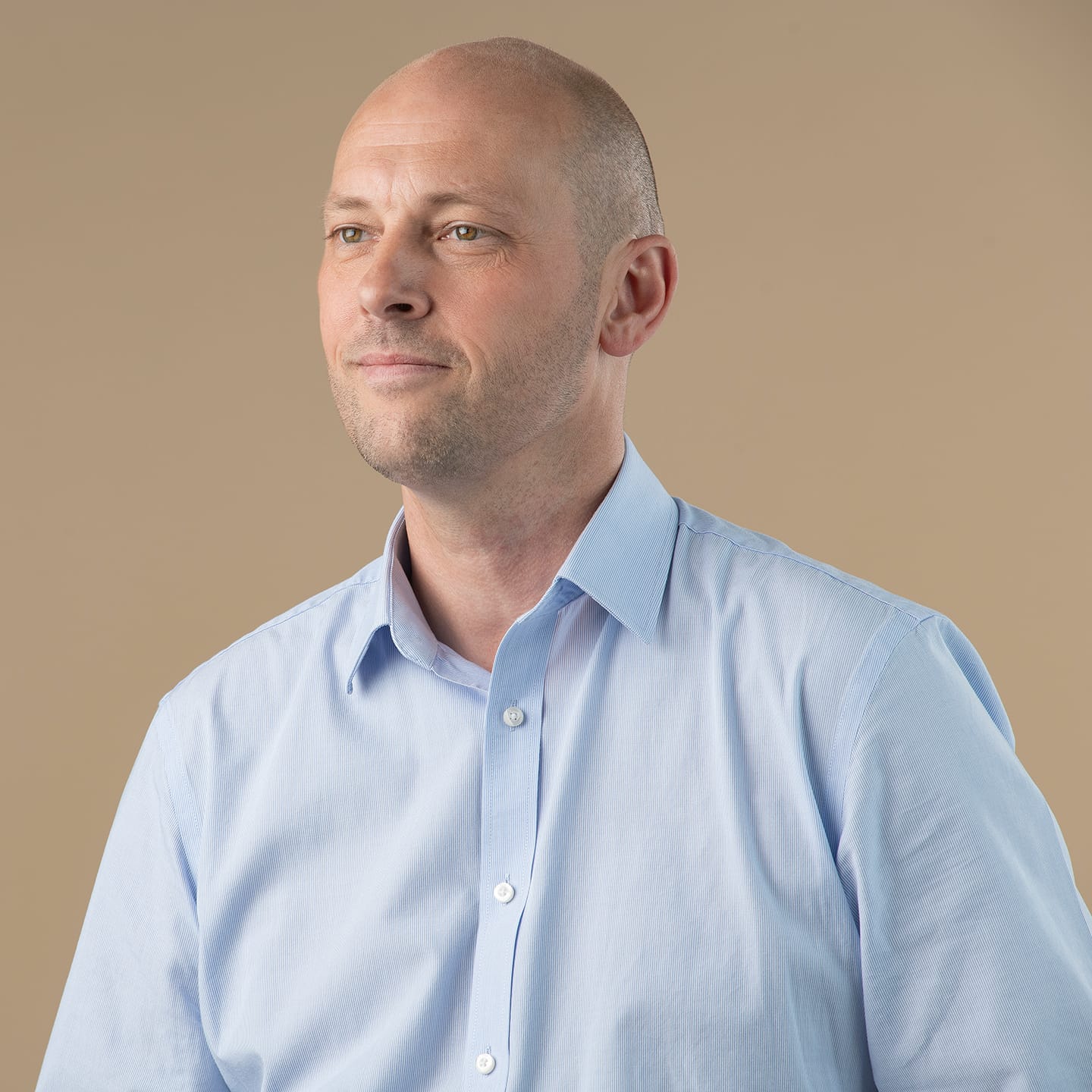 "Our LEAN methodologies inform a flexible approach to stock management. Whether it's running leaner inventories for optimised operations or maintaining additional stock during uncertain times to guarantee production build continuity -- we seek to maintain the right balance to ensure production efficiency -- without compromising on our customers' specific requirements."
Andy Lyall, Head of Materials & Operational Planning at Tharsus
Our suppliers
We recognise the critical role our suppliers play in enabling us to deliver value to our customers. Being an extension of our own operations, we rely on our extensive and experienced supply chain to provide goods and services which meet all the operational and quality requirements we need to deliver for our customers —  whether that be prototypes, small or large volume production.
Tharsus supplier handbook
The Tharsus supplier handbook (link to handbook) provides advice to suppliers on how we do business, including:
Tharsus management system (TMS)
Supply chain code of conduct
Quality and environmental management systems requirements
Supplier approval process
General requirements including, compliance to contractual requirements, control of sub-tier suppliers/list of approved sub-suppliers, risk management and tooling
Product qualification
Process control
Change control
Control of non-conforming material
Supply chain controls
RFQ process
Continuous improvement
Supplier performance
Tharsus management system
Our Tharsus Management System (TMS) is at the core of our DNA.  The TMS is a consistent, integrated framework of policies, processes, and procedures that enable us to provide agile and robust systems to underpin and continuously improve the way we work.
The TMS includes quality, environmental, health & safety, information security and social responsibility systems. It is designed to deliver world class, market driven technology services and solutions, and supports us in solving customer problems.
Quality management
Quality management is at the nucleus of our commitment to do the right thing by delivering products and services to our customers with a consistent level of excellence in compliance with ISO 9001:2015.  This is the mechanism by which we bring products to life through our Solve Scale Supply service offering.
Tharsus commitment to stakeholders
Tharsus makes the following commitments to its stakeholders. Our stakeholders include customers, suppliers, colleagues, and our local community.