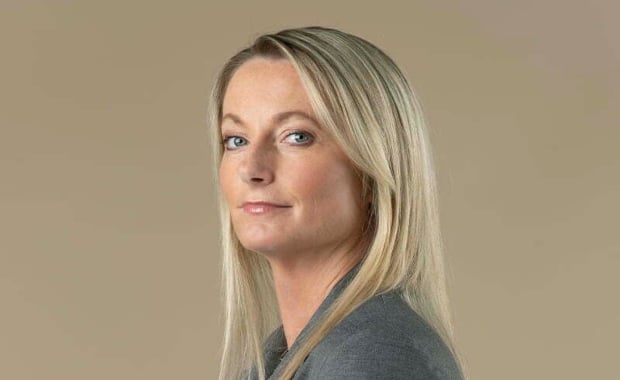 Hear from our Inspiring Females: Kerry Patterson, Head of HR at Tharsus Group
Hot on the heels of our North-East Chamber of Commerce Inspiring Females Award last Friday, we take an in-depth look at Tharsus' own Head of HR, Kerry Patterson.
Category
Published on 16-11-2022
Hot on the heels of our North-East Chamber of Commerce Inspiring Females Award last Friday, we take an in-depth look at Kerry Patterson, Head of HR at Tharsus Group, who was recognised for her passion and commitment to encouraging and empowering more females to take up careers in engineering.
Kerry leads our HR team with a passion for the local community and creating career and development opportunities within the local area. Tharsus Group is the largest independent employer in South-East Northumberland , and Kerry is responsible for overseeing a significant proportion of this recruitment.
Let's hear from Kerry on her background, what pushed her to join the world of HR and talent management, and her goals for the future.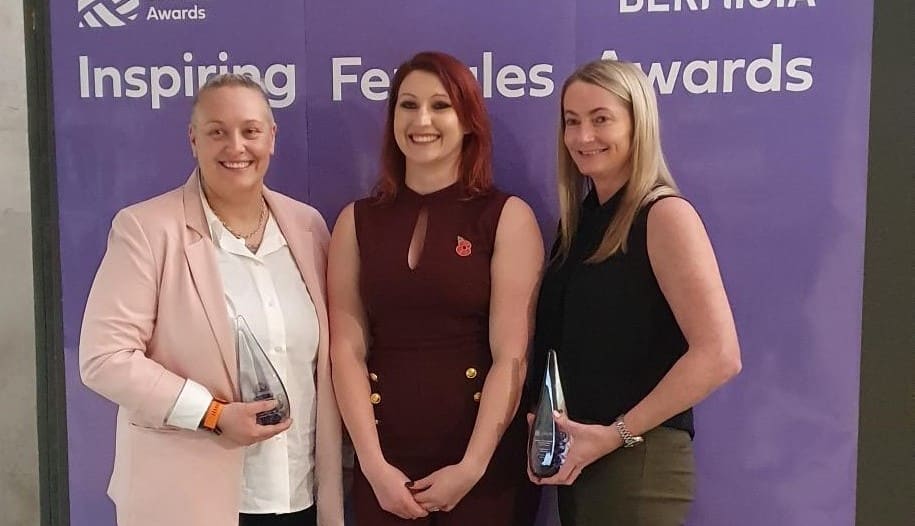 Let's start at the beginning – what started your journey into HR?
It was actually a family friend who suggested HR might be a good career path for me. I have an older sister who was born with a number of health challenges, and I am very involved in supporting both her and my mam. This meant I naturally grew up with a very people-focussed approach to life and a focus on facilitating – qualities which translate perfectly into the world of Human Resources.
After some time in the Retail and Oil & Gas industries, I came to Tharsus Group in 2014 as Head of HR.
Our HR team has a real impact on the performance of the business. Our business is scaling at speed, and it is critical that we have the management and leadership infrastructure in place to support that ongoing growth. My key focus areas include driving a culture that is based on values – developing a people strategy which focuses on ensuring our people have a real sense of purpose in their work.
I'm particularly proud of the 'Grow Our Own' development programme, which encourages and enables people to grow their careers, and develop new skills. Over 20% of our Colleagues, over the last 12 months, have benefited directly from this initiative.
Sounds like you've had a busy few years! What have the main challenges been?
There are some common themes that crop up when it comes to managing HR for rapidly growing businesses, and this business is no different.
The first challenge has been, quite simply, to meet our diverse and ongoing hiring requirements. As a Group, we have a huge variety of roles – from office-based like Finance and Marketing to Welding and Fabrication specialists, Quality Engineers and the Operations team who keep our output turning. We tackle this challenge with a combination of onboarding and training of new colleagues; nurturing and upskilling existing colleagues through the Grow Our Own programme; and schools outreach, to raise awareness of careers within the Engineering and Manufacturing space.
The second challenge is creating a strong and relevant employer brand. The foundation of this is our company values, which guide everything we do. These values were particularly important over the pandemic, when we suddenly found ourselves, like many other businesses, literally siloed from each other. Clear, concise and consistent updates were key.
We recognise those who demonstrate these values with our annual Chairman's Awards, nominated by colleagues and celebrated with an evening off-site.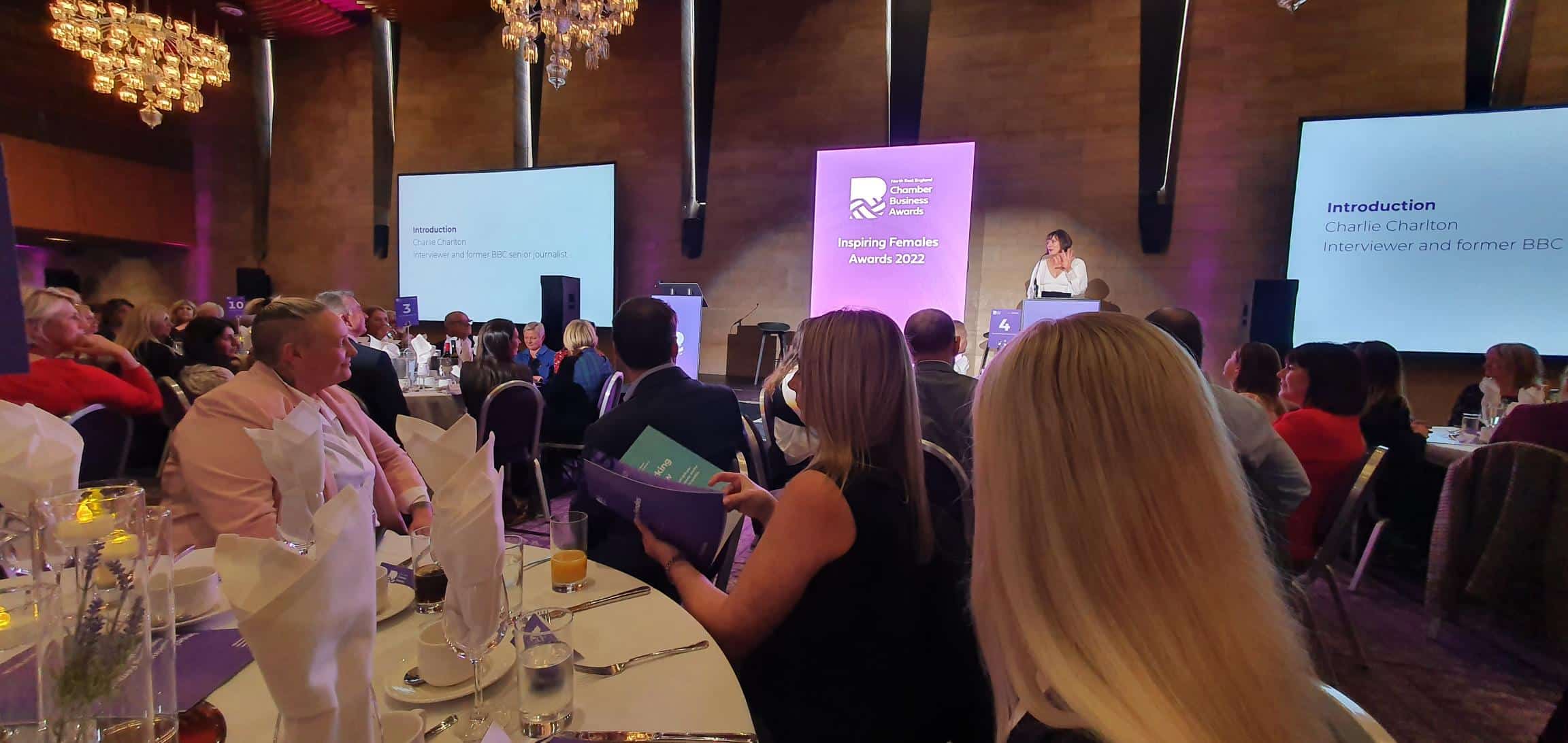 That's a lot of activity – what drives you?
The North-East is a hotbed of engineering and manufacturing talent, and I'm passionate about making sure that small roadblocks don't stand in the way of future talent.
Creating awareness at a school level is a key part of this, and we've held many site visit days and work experience placements over the years in collaboration with local schools in the area. I know this is something that my fellow Inspiring Females nominees Mel Stewart and Sophie Laidlaw feel equally strongly about. Additionally, our Apprenticeship and Graduate programmes are always popular, and we intend to continue growing our intake over the next few years.
Alongside this, ensuring we are offering training opportunities to those from outside the sector, and supporting our colleagues to grow and develop in their careers, are what gets me out of bed every day.
We are contributing positively to our local community, and that is a great thing.