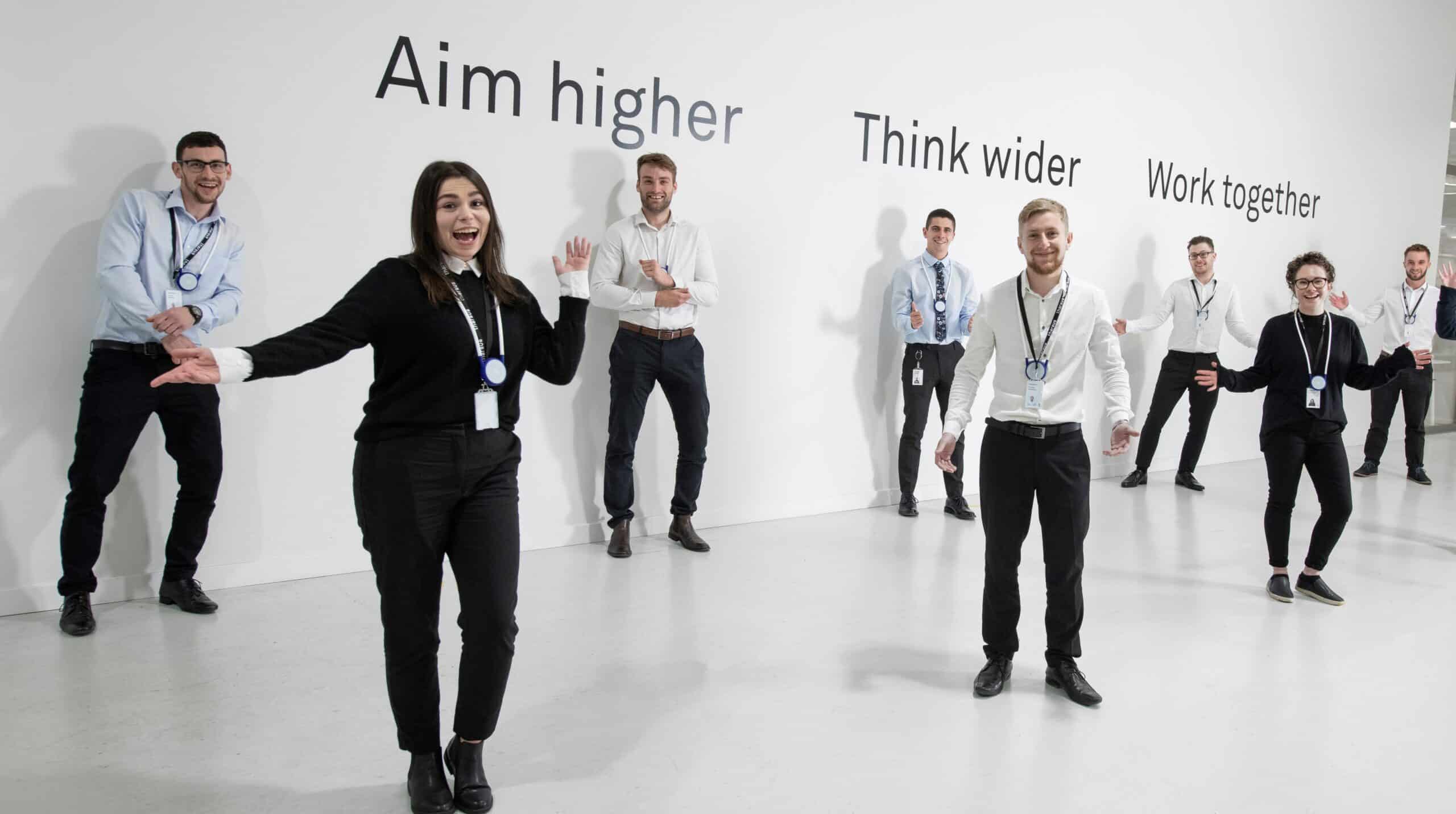 Our grads on tech that matters-part one
As we start to cast the net for our next intake of super-talented graduates, we're going to be hearing from our current grads why following in their footsteps will be the best journey any new grad can make.
Category
Unlocking innovation
Published on 17-11-2022
In the first in our series, we hear from Sophie, Alex, Theo, Wasif, Ed and Jordan as they sum up in a single sentence what makes Tharsus the ONLY choice for a graduate engineer.
Sophie
Tharsus is giving me the career I've always wanted (designing super cool things) with an incredible bunch of talented people, from whom I learn every day.
Alex
This is a great company to work for at an exciting time, as we move towards renewable energy – the future is definitely bright for Tharsus!
Theo
Tharsus is extremely agile, forward-looking and fast-paced – you're completely supported in developing a varied skillset and following your passion.
Wasif
Working on projects that will make a real difference to peoples' lives in the future gives a real purpose to your work and makes every day exciting and rewarding.
Ed
I got to work on a full project for a global business, from initial feasibility study to prototype – and now I'm managing the pre-production development of their next generation product. (Enough said, really)
Jordan
It's very creative and collaborative here- you're allowed to free-think and your ideas are always taken seriously.