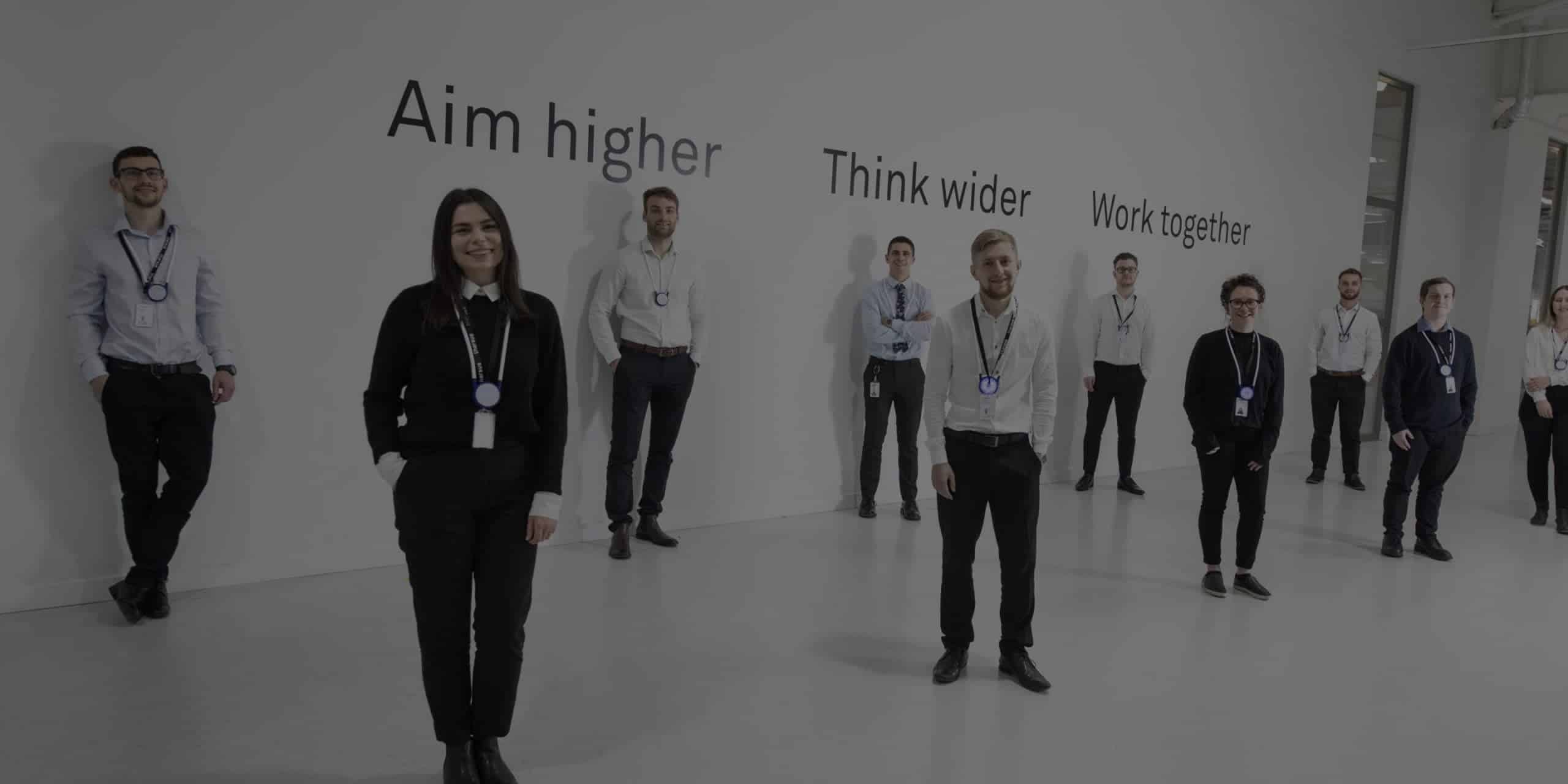 Celebrating Tomorrow's Engineers Week – Meet Erin
This week is Tomorrow's Engineers week (2nd – 6th November) which aims to highlight to young people that engineering is a creative, problem solving, exciting career that improves the world around us. And we at Tharsus and Universal Wolf, thought we'd mark it by introducing you to some of the young engineers beginning their careers with us.
We're starting with Erin, one of the ten graduates in our Autumn 2020 intake.
Why did you decide to pursue a career in engineering?
There was a lot of support for women taking STEM subjects in my school which gave me encouragement to follow along that path. I wanted to push the limits of what was expected of me and do something different which led me to engineering.
What have you been doing in your graduate role at Tharsus Group so far?
Currently I'm in Project Management at Tharsus. The work varies day to day, I can be doing anything from improving procedures to managing material ordering. Over the course of the graduate programme, I'll move throughout the group and learn every aspect of its operations.
I'm most looking forward to going into the manufacturing engineering rotation. I like to get involved in the mechanics of engineering and this element will give me experience of it at large scale.
What advice or encouragement would you give to school-aged students who might be considering engineering?
Engineering can be whatever you want. Engineering is everywhere you look. As long as you have an inquisitive mind, are motivated to solve problems, and aren't scared to try something new, you will enjoy engineering.
To learn more about Tomorrow's Engineers Week, use the #BeTheDifference hashtag on Twitter or view the event website.
Tharsus is a designer and manufacturer of game-changing autonomous solutions. We call them Strategic Machines. Strategic Machines use a combination of technologies to tackle steep automation challenges, solve tough business problems and drive real 'strategic' impact for our customers, helping them to gain competitive advantage in the automation age.
Tharsus has delivered robust and progressive automation solutions for some of the best businesses around the world, including Automata, DHL, Ocado, Rolls Royce and Small Robot Co. Our collaboration with international experts from industry and academia ensures best use of existing and emerging technology. Our state-of-the-art operations mean we can develop and deliver game-changing solutions at scale.