Small Robot Company
Agritech with a bold mission
Small Robot Company
Agritech with a bold mission
An agritech company with a bold mission
Farming Tomorrow
Founded by farmers for farmers, Small Robot Company (SRC) is a UK agritech start-up with a bold mission: to help farmers feed the world while regenerating the planet. To achieve their mission, SRC are creating a trio of robots, named Tom, Dick and Harry, which between them can plant, monitor and treat arable crops and revolutionise yields of the world's biggest food crops.
Introducing Tom
Enter Tom, a weed detecting robot capable of covering 20 hectares per day autonomously, collecting up to 6 terabytes of data in an 8-hour shift, detecting millions of data points per field, and identifying up to 250,000 weeds. Tom also had to be able to cover variable terrain, be robust and weatherproof for use all year round.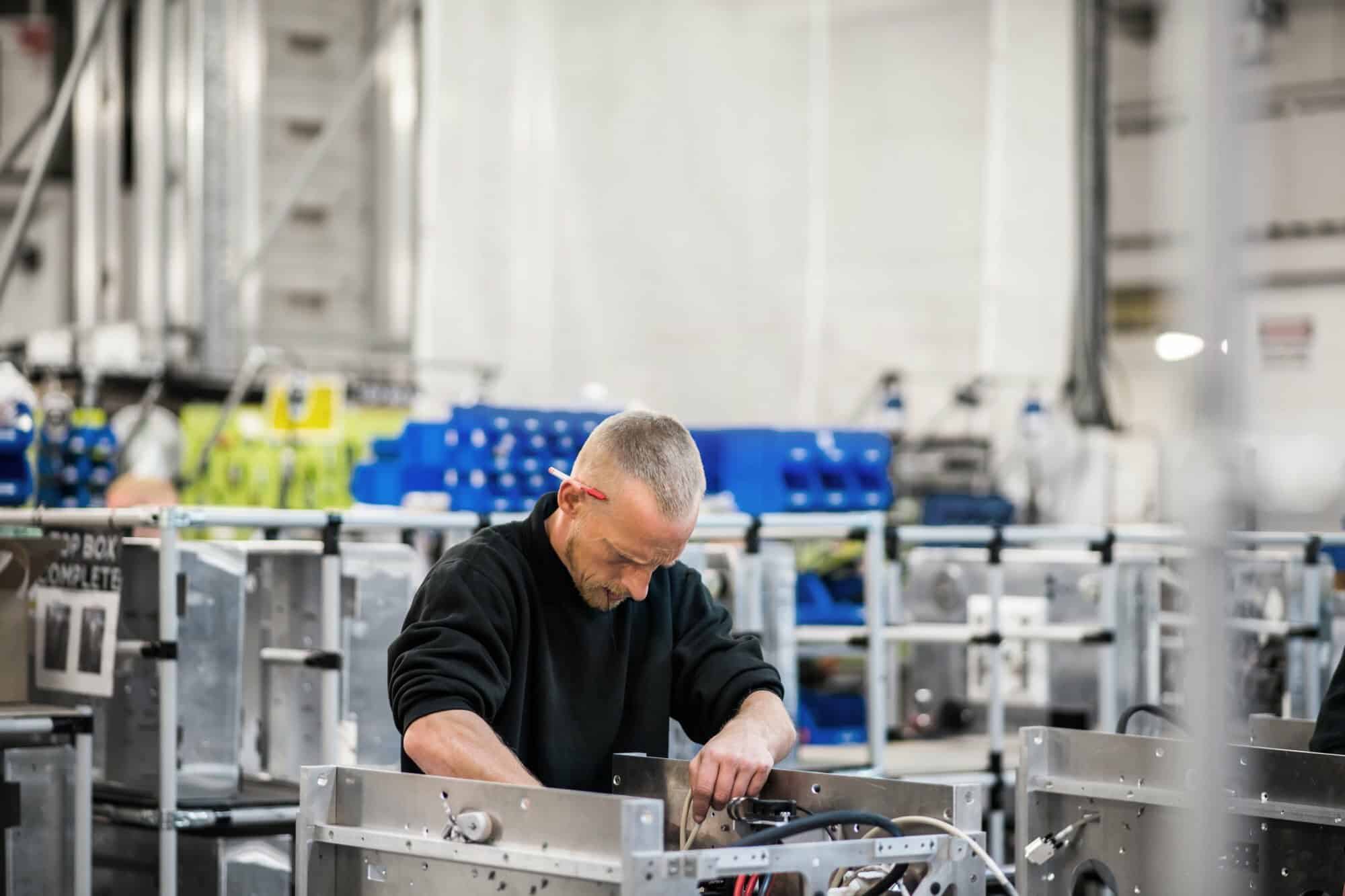 A Unique Partner
Once Tom had been designed, SRC needed a special kind of partner to support them to take Tom from concept to a fully commercialised and operational model.
At Tharsus, we understood SRC's vision to revolutionise the agricultural industry in the face of significant economic and environmental challenges. SRC needed a partner with a collaborative approach that could deliver their vision. Tharsus was chosen because of our inventiveness and our track record of creating truly disruptive products that deliver commercial success for our customers.
As a safe pair of hands, SRC knew we had the expertise to develop innovative solutions that would do right by their vision for the product. With our strict focus on commercialising technology the right way, and SRC's strengths in developing agritech solutions, our partnership was a recipe for success.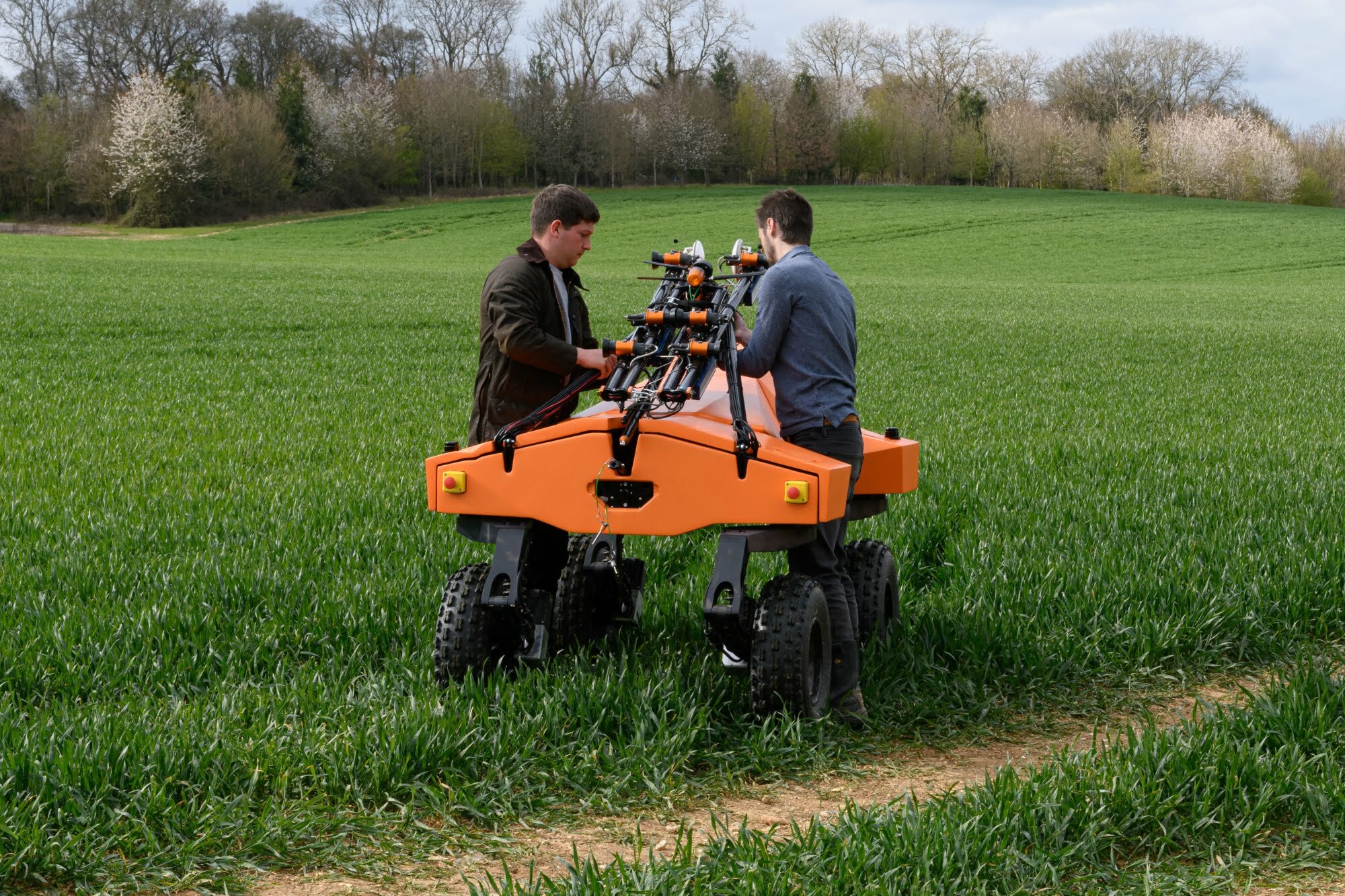 "We've attended several trade missions with the Department for International Trade and Innovate UK - including the US, Canada, India, China and Africa. The appetite for agritech robotics and the global opportunity is staggering. This partnership means that when we are ready, we can now scale with confidence. With Tharsus, the world is our oyster."
Ben Scott-Robinson, co-founder, Small Robot Company
Quality Delivered
We delivered the first Tom robot field trial ready, built to SRCs exacting design requirements.
We showed that in a short time frame, we could on-board the supply chain, fix build quality issues, and optimise the design for commercial use, resolving DFM and DFA challenges as they arose.
Tom is now being quite literally field tested on UK farms. Customers include Waitrose & Partners, the National Trust, and the Lockerley Estate where robots are a key part of their regenerative farming strategy.
The Partnership Continues
As a testament to our partnership, the structure we created together will underpin all future Tom builds.
As field trials continue and the commercial appetite for Tom's services grows, we will continue to make and develop Tom robots, applying our expertise in value-added manufacturing (VAM) in readiness for a significant production ramp up in 2023.
Case study overview
SRC sought a partner to commercialise its game-changing robot
The Tharsus team acted as an extension of SRC – sharing their strong vision and delivering the tech, reliability and quality needed to achieve SRC's commercial goals Complex robotics delivered fast and to a high standard