Automata
Life science lab bench automation in action
Automata
Life science lab bench automation in action
Healthcare under pressure
The traditional approach used in the practice of clinical laboratory testing is restricting our ability to deliver a higher throughput of patient tests that could potentially allow delivery of earlier patient diagnosis.
That means tying up people's time in processes which are simple and repetitive.  In particular, handling samples is by far the biggest burner of time when clinicians would be far more effectively deployed concentrating their time on processes which require human intelligence and skill.
A number of automated solutions have been attempted, but these have proven expensive, inflexible and cumbersome to install.  They also take up a lot of space, meaning less space for people, which runs counter to the problem they're setting out to solve.
Enter Automata and LINQ
But now, thanks to Automata — a leading automation company powering life science labs — that solution is a reality.
LINQ is an automation-enabled lab bench system designed to fit into the footprint of existing lab benches, allowing labs to unlock the potential of their space and their people.
LINQ is the sector defining next-generation laboratory bench system that can fully automate workflows end to end through connecting lab processes robotically and digitally allowing the movement of items in labs.
LINQ can bring up to a 95% reduction in manual interaction with samples to free valuable people resource to triple throughputs from existing spaces, driving a five-fold increase in the delivery volume of test results.
Automata and Tharsus
With delivery to their first clinical customers front of mind, and scale manufacture beyond, Automata came to Tharsus in 2022 to be their manufacturing partner for the bench element of the system.  A close collaborative partnership began which has seen us work together to nuance the first trial units into production ready for delivery to customers, including the world-renowned Royal Marsden Hospital.
As well as strongly-held shared values, Automata was attracted by our long track record of getting globally recognised tech successfully to market.  We do this through our unique Solve + Scale + Supply service offering, a holistic approach to manufacturing new tech products, which gives our customers the assurance of almost 60 years of early-stage hardware experience.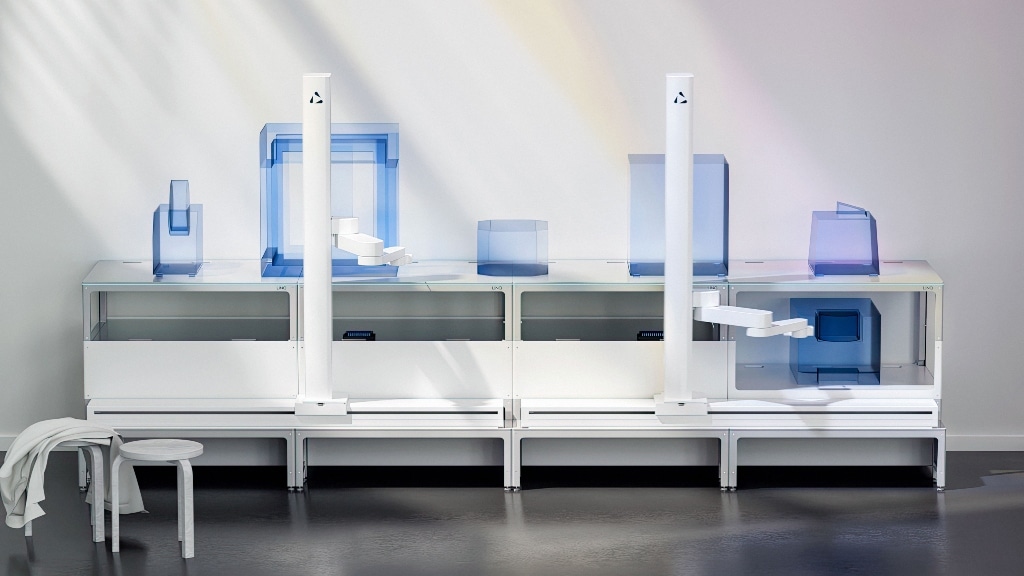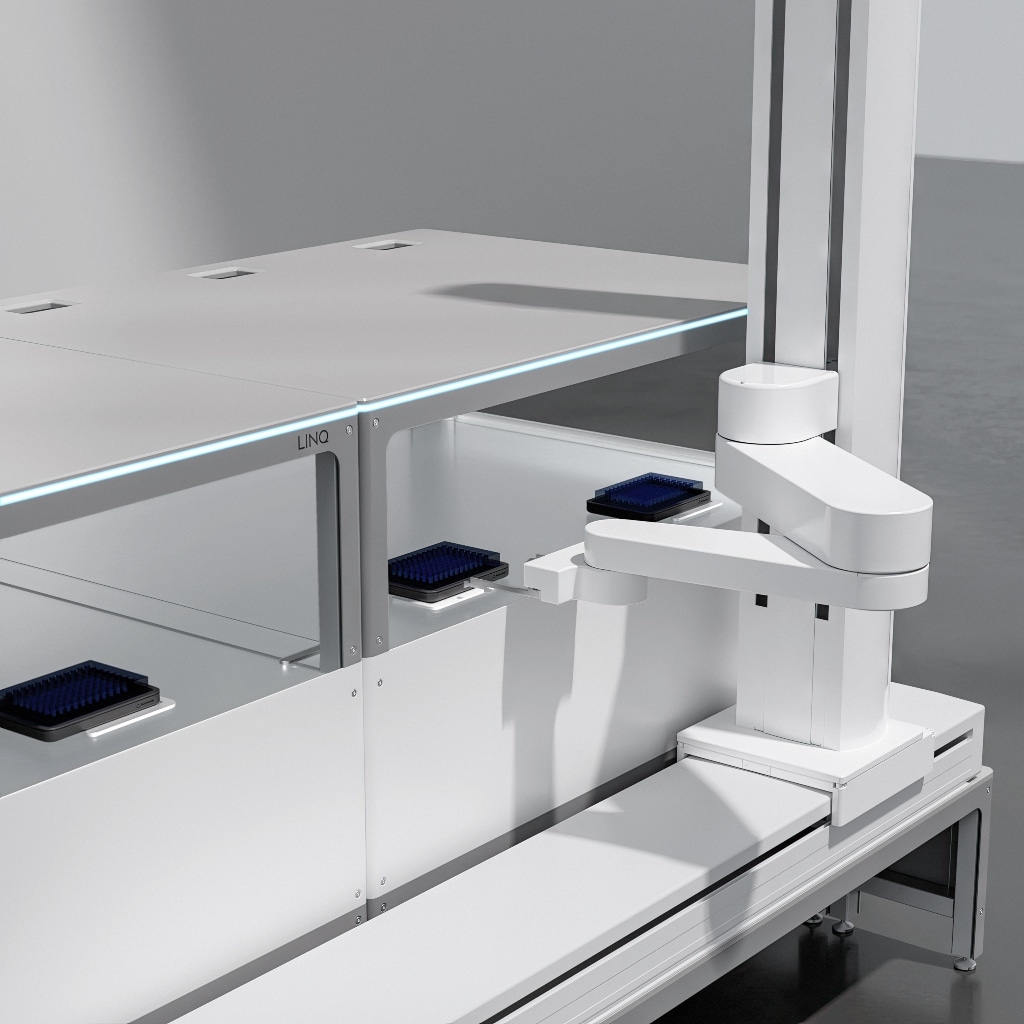 "Automata's LINQ bench is a great example of how automation can be used to solve some of the fundamental problems facing society.  Tech that matters is extremely important to Tharsus.  The opportunity to collaborate with Automata and make a significant positive difference to people's health is tech that matters — in its truest sense." 
– Joni Rautavuori, CEO, Tharsus
A unique collaboration which has forged a dynamic partnership
At the heart of Solve + Scale + Supply is the unique collaboration our multi-disciplinary team builds with our customers.  We've formed a partnership with Automata which is accelerating innovation while keeping an end-game lens on market success and the effective scale manufacture which will flow from this success.
Quality beyond quality
Given the sector Automata operates in, there are extremely high standards to be met within every aspect of the manufacturing process.  To make sure we do this at Tharsus, we've built a quality management process around the project which sets the bar for our customers' products.
Delivering tech that matters
Here at Tharsus, our purpose is to deliver tech that matters. Tech that matters is about solving the problems that need to be solved.  Our partnership with Automata will directly impact the health and life sciences field — by exponentially accelerating critical illness diagnosis- delivering tangible good for wider society, which goes way beyond early treatment.  It will foster the environment for new preventative treatments which will change the way we live and work in a meaningful way.
"Thanks to Automata's innovative robotic technology, this UK-first clinical diagnostics installation will transform genomic testing at The Royal Marsden by streamlining our processes, substantially increasing our capacity without compromising accuracy.  The facility will enable us to analyse the genetic make-up of more cancers than ever before helping us to target cancer treatments and identity those at higher risk of the disease."
– Professor Michael Hubank, Scientific Director of Clinical Genomics,
The Royal Marsden NHS Foundation Trust