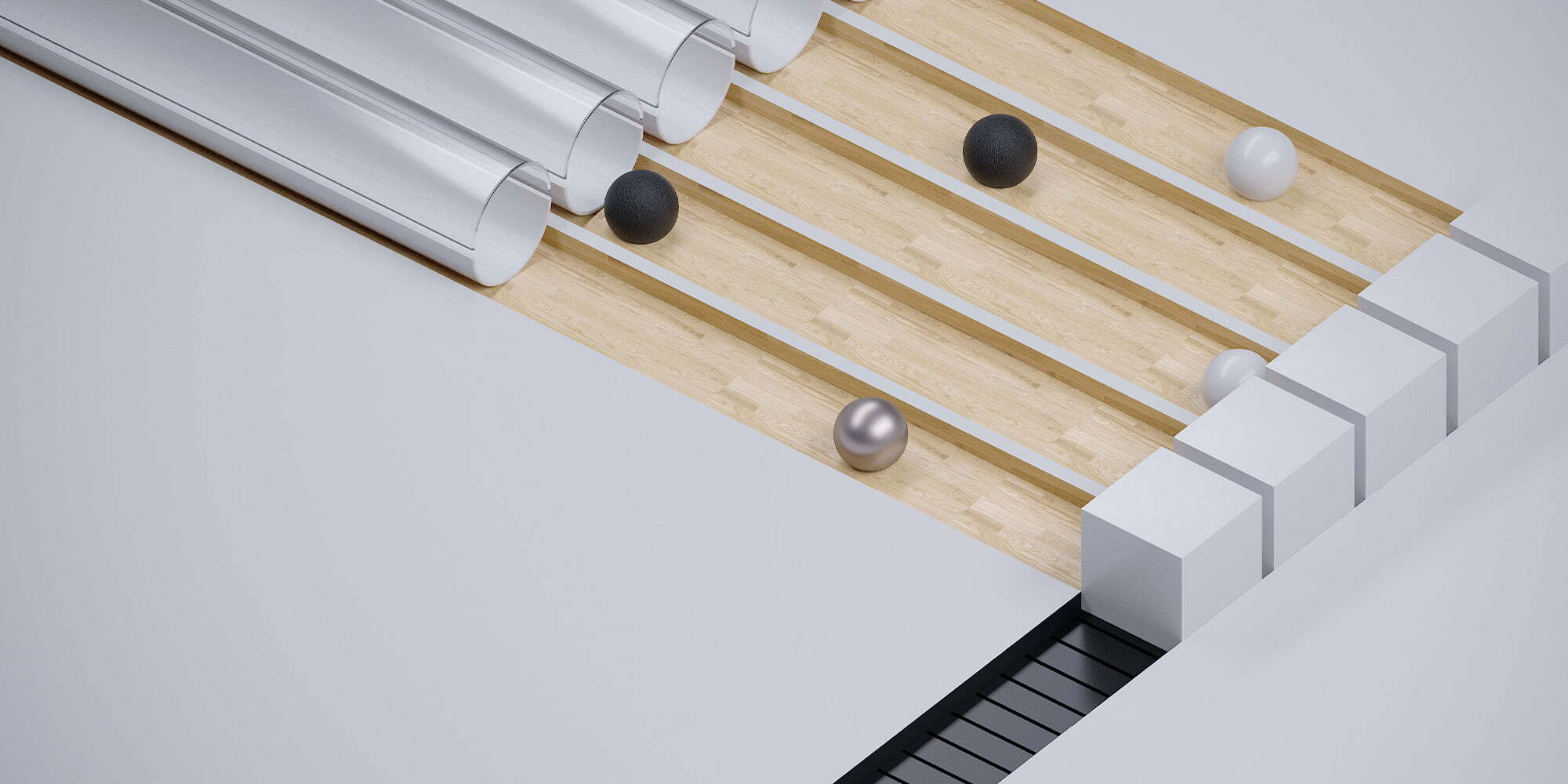 Technology, UK automation and mega trends
The shift from a tech user to a tech owner in UK robotics
As global forces or mega-trends are beginning to affect business in every sector across the globe, a new world is emerging. Some are calling it Industry 4.0. We call it the automation age. 
History tells us that every new age has offered the seriously ambitious an opportunity to disrupt their sector and gain big commercial returns. And the automation age is no different, especially in UK robotics companies. In fact, from what we've seen ourselves, the returns can be vast. Take Ocado. Their transition from a grocer to a global technology business has made them billions already with many more billions on the horizon.
So there's definitely a promised land out there. Question is, how do you get to it?
Everybody you talk to seems to have a different take on it, so given our work at Tharsus, I thought I'd share some insight with you.
First of all, the easy assumption to make is a technology disrupter is someone who sees the potential for robotic automation, then tips their considerable CAPEX budget into off the shelf solutions to chase it. Not in our experience.
The shift from tech user to tech owner
In fact, a disruptor sees the impact automation technology is going to have on their industry and then capitalises on it by creating their own new product development and systems that advance the technology area's maturity. Forging ahead in a seismic shift from tech consumer to tech owner, the disruptor achieves the competitive advantage they were seeking in the first place AND creates significant new revenue streams.
The disruptor is a tech owner
So there's a lesson to us all here. While there are many off the shelf process automation solutions that you can buy and implement today, we should really be looking at them as steppingstones to innovate from. A means rather than an end.
So let's look at someone who did just that. Back to Ocado again
In 2012, Ocado was already a prolific user of automation – shipping around 150,000 orders a week on a platform of whirring machines and sophisticated conveyor systems that stretched for dozens of kilometres.
But Ocado became increasingly aware that their customers were tired of the traditional online delivery model – where you place the order and your groceries will eventually arrive. Customers wanted their shopping to land on their doorsteps as soon as they hit the buy now button. What's more they didn't feel they should pay a premium for this either. So Ocado made it their mission to find a more flexible, cost-effective and lower-risk way to deliver groceries to the mass market, quickly. They needed a warehouse automation process.
The solution is the Ocado Smart Platform 
So how does it work? Well, a densely packed stack of goods (48,000 different items and counting) are stored in Ocado's fulfilment centres and then retrieved by a swarm of autonomous robots. The crates of groceries are then delivered in record time to Ocado's human or robot workers, who in turn pack the orders for individual customers.
Simple in theory. But a massive challenge in practice. Their first problem was the robotic technology simply didn't exist to deliver their solution. So they took the bold step to develop their own proprietary robotic hardware, which to succeed would have to really push the boundaries of what was possible.
For instance. The robots needed to accelerate and decelerate rapidly, reach speeds of 4 meters per second and stop with millimetre accuracy. They also had to pick up and carry a heavy and unevenly distributed loads over long distances, be able to run for several hours on a single battery charge and operate in swarms of up to 4000.
Impossible? Not if you have the right product partner
Fired by their mission, Ocado pressed ahead and found Tharsus, a product partner whose unique business and process models navigated them through the commercial and technological pitfalls, to their own promised land. Our in-house product design consultancy, rapid prototyping system and value added manufacturing service helped Ocado to realise their new product. The Ocado 'bot.
More than Just a Robot
The Ocado 'bot is advanced in every sense of the word (from predictive maintenance, and real-time performance feedback to remote monitoring and control). The 'bot has enabled Ocado to re-imagine the warehouse automation fulfilment process and disrupt the online grocery market.
But the Ocado 'bot is much more than just a robot. It is a Strategic Machine. What do we mean by that? Well, it's a machine which has delivered significant competitive advantage to the business it serves. But there's more. It has provided them with ownership of ground breaking technology which it can use to both to advance their own business, AND sell to other businesses too, creating lucrative new income streams.
So, Ocado is a highly successful disruptor. What can their story tell us about becoming one?
Mindset is key – if you want to use the process of automation as an opportunity to elevate your business you have to be prepared to suspend yourselves in a constant state of disruption. Ocado stay disruptive by constantly looking for new ways to disrupt themselves before someone else does it to them. Disruption to them is not a means to an end. It's constant state.
UK innovation in automation is just business as usual. It's not enough to move fast anymore. You have to look for ways to innovate your innovation teams. Ocado has their R&D streams which allow them to realise what's possible today, and beyond that they have their 10X streams where the truly revolutionary happens.
Start building the team today. Building a strong future focused team is essential. Not only to keep your finger on the pulse of UK automation technologies, and the direction of travel, but also to help you create the tipping point required to achieve disruption.
Developing the bot, Ocado was building a 1000 strong team with widely diverse skills ranging from digital technology, machine learning to data science to work around delivery of the project, but also to ensure their future as a disruptive technology owner had the right focus to support it.
Next, the tried and tested mantra, fortune favours the brave. Experiment with these technologies before they mature but remember to see them for what they are. A starting point.
And finally, crucially, you need a Strategic Machine.
And for that, you need to speak to us.