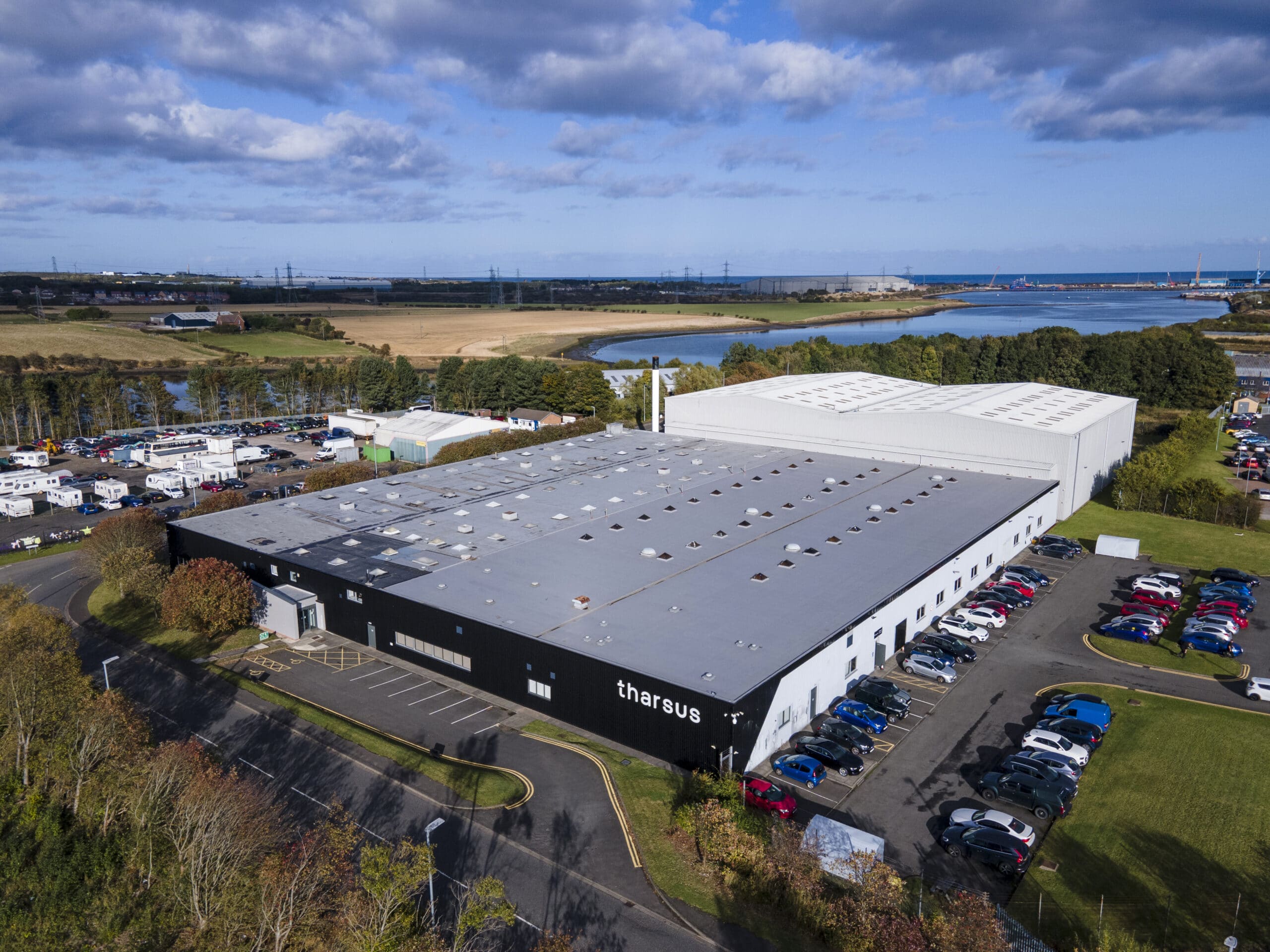 EV charging and supply chain agility
While the UK Government is making extensive funding available to encourage EV charging companies to scale to support the rapid growth in EV ownership needed to meet its own targets, the road ahead is still far from clear, says Tharsus' Debbie Laird.  
Category Electrification
Published on 04-04-2023
Conventional wisdom tells you that as a product owner, a sharp increase in demand for your product is a good thing.  Add to that generous government grants available to support you to scale production to meet this demand, and you've got a win-win.  And it is in theory.  But when you enter the world of first-of-kind technology products, such as EV charging, conventional wisdom goes out of the window.   Here we're talking about scaling new technology into new markets quickly.  A steep challenge indeed.
And the core of it, straddling both the commercial and operational challenge faced by the manufacturing effort, is the supply chain.  Let's unpack that in simple terms.
Supply chain complexity explained
A supply chain is the complex mix of goods and services needed to manufacture an individual product.  A product which doesn't exist yet, doesn't have one.   A product which only exists in small numbers doesn't have one either.  So, in both instances you've got to create one from scratch.  Then you've the third scenario.  A product which is just advanced enough to come with a supply chain of its own.  In which case you've to figure out how to integrate this into your operation alongside all your others.  Whichever you're faced with, a complicated path lies ahead.
EV charging – how new tech rapidly becomes old tech
A path further complicated by the fact that the products are tech-based and deploying into new markets.   New tech can become old tech very quickly as both the intrinsic technology and the market for it evolves at a rapid pace.   So, to succeed you've got to get your new tech into the market at scale before it becomes old tech. If for instance –to give a recent example from my own experience- one component has a 9 month waiting time, you have to come up with a work around very fast.
EV ownership vs EV charging roll out – a text book example
The whole EV ownership vs EV charging roll out is a textbook example of what I mean.
The electric vehicle (EV) market is growing rapidly, and with it, the demand for charging infrastructure is increasing. However, as the market evolves, EV charging companies face a range of supply chain challenges, including the need to keep pace with a fast-moving sector, rapidly growing demand, shortages of electronics parts, and long lead times for components. (See BEAMA article Guide to Electric Vehicle Infrastructure)
The importance of maintaining  a rapid pace of change
One of the biggest challenges facing EV charging companies is the rapid pace of change in the industry. With new technologies emerging and market trends shifting quickly, companies need to be able to adapt their product designs to stay ahead of the competition. The ability to keep up with the latest developments in the market, while also ensuring that products are reliable and cost-effective, is critical to success.
How a strong supply chain can generate significant cost savings for EV charging
At Tharsus, we have a wide supply chain which enables us to quickly shift from small scale to large scale supply. Due to our broad expertise, we can provide cost effective supply chain management and drive costs down for our customers. For example, we saved one customer £2 million on their bill of materials costs in one year during the disruption of lockdowns. Our proactive team and strong relationships with a wide range of partners mean that if a customer needs to ramp up demand; we are ready and waiting.
Managing electronic component supply
Another big challenge is the high demand for electronics components, particularly those that are critical to the operation of charging infrastructure. A pinch point already, this could present a real thorn in the side to EV charging businesses facing scale up.  When the demand for these components is high and they are in short supply, companies are often faced with long lead times for delivery. This can significantly slow down the manufacturing process and reduce the ability of companies to respond quickly to market changes.
Getting a handle on supply chain complexity
At Tharsus, one of our strengths is the variety in our supply chains. From electrical to mechanical parts, we're able to source a wide range of parts quickly because we partner with suppliers and integrators who are agile experts in their fields.
This variety is particularly relevant for EV chargers and energy storage systems (ESS) which use a combination of electromechanical, mechanical, fabrication, paintwork, wiring, cabling, and safety systems.  We have a proven history of managing complex supply chains across many different commodities, and we know exactly how to get a wide variety of parts to ensure our customers have security of supply.
We use a number of techniques to do this, including web scraper tools developed by our own in-house digital team to source large numbers of in-demand electronic components quickly and purchase them in advance. At Tharsus we're prepared to invest in new technologies, such as state of the art ERP systems and supplier performance monitoring to improve the efficiency and reliability of our supply chains.
Partnerships are key to managing supply chain volatility 
But it's not just a case of sourcing scarce parts.  It's about managing volatility.  At Tharsus, we've developed a unique agility to bring parts in and deliver for the customer in tough times. Keeping ahead of changes is about talking to customers to find out what's coming up, then talking with OEMs and distributors to identify where the pinch points will be and agree how they can be managed so production isn't affected. Ultimately, it's about building partnerships.
By working closely with suppliers, we can reduce lead times, improve the quality of components, and ensure that we have a reliable source of parts. Sourcing primarily from the UK not only shortens lead times but also reduces our carbon footprint. We're always looking for new ways to reduce our environmental footprint and work with suppliers to develop sustainable sourcing strategies.
Work closely with your EV charging customers for supply chain optimisation
Understanding customer demand is also crucial.  Sounds obvious I know, but working closely with a customer to help them get clarity of their likely future volumes (not always as straight forward as it sounds given they're entering new markets) can have a big impact on keeping supply chain optimised.   We know how powerful it can be to bring together our expertise, the experience of the supplier, and that of the customer to solve a problem, including facilitating design for manufacture workshops to find ways round shortages and reduce the overall cost of products as we scale, by harnessing the expertise with our team and supply chain. We're fortunate to have engineers, problem solvers and innovators in our team so we can match our expertise to whatever the customer needs. And we're always developing our knowledge of the market to get ahead of the curve.
The importance of agility in EV charging supply chain management
Overall, the challenges facing EV charging companies in managing the supply chain are significant, but they can be overcome with a flexible, agile, and sustainable approach. By investing in technology, developing strong partnerships with suppliers, and building a deep understanding of the customers' needs, our agile approach to supply chain management really does help our customers to succeed in a rapidly evolving market. With the right approach, companies can ensure that they have the products, the processes and the expertise to meet the demands of a growing market and to help drive the transition to a cleaner, more sustainable future.