Safetykleen
The new force in parts cleaning
Safetykleen
The new force in parts cleaning
Dominating markets with a re-imagined solution
Safetykleen is the European market leader in parts cleaning service. Their commitment to excellence in equipment, customer service and environmental practice led them to develop an early-stage concept for a game-changing machine.
There was a problem
This new machine would be far more powerful and efficient than any other in the market and be capable of delivering significant value and running cost benefits to Safetykleen customers. The market potential for the new machine was obvious.
But there was a problem. The overall design and specifically the pumping and heating technology that it used made it too complex, too expensive and too unreliable. It simply wouldn't be viable in the real world.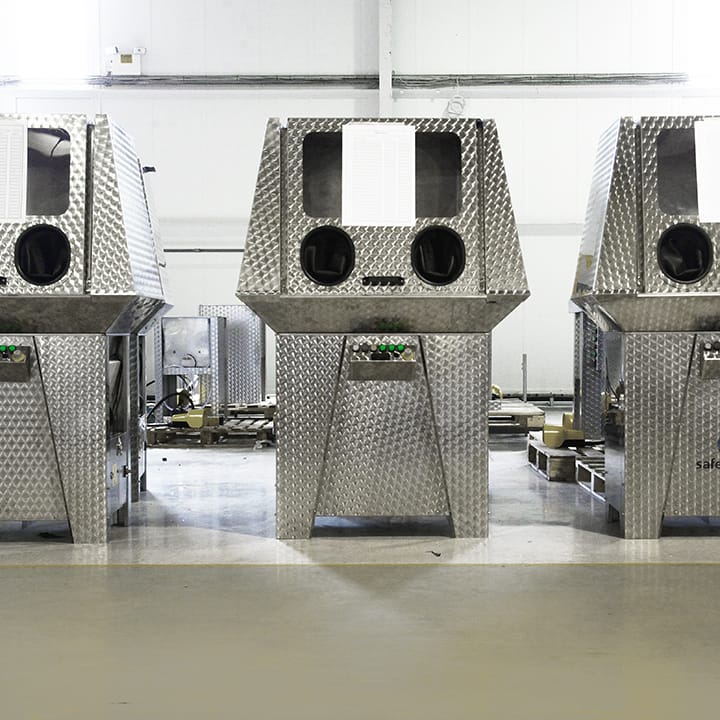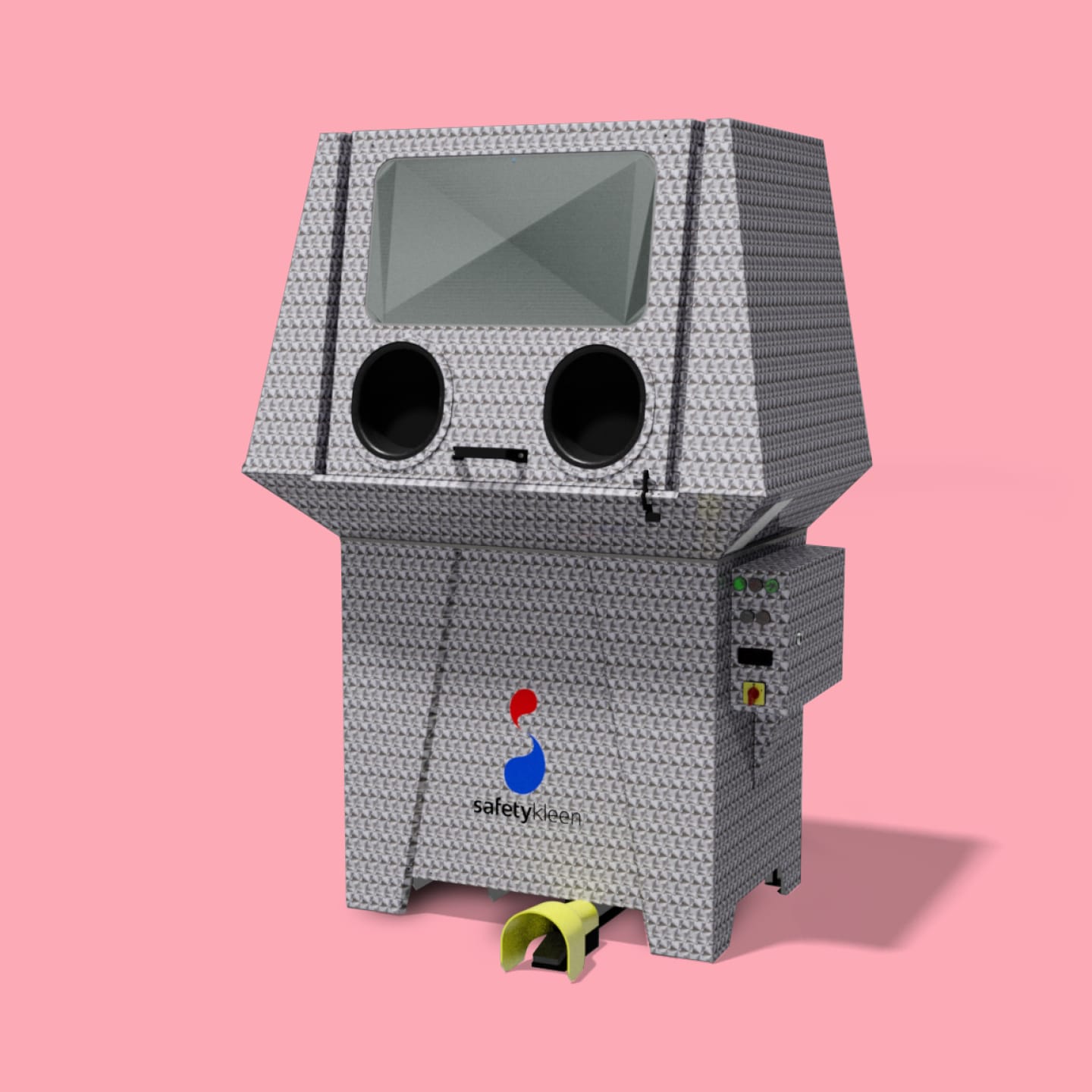 A special kind of partner
Safetykleen needed a special kind of partner with a particular product development process to solve these problems. First, they needed a partner with the design capability to re-engineer the machine and iron out its core weaknesses and second, they needed consistently high quality manufacture standards to meet Safetykleen's customers' high expectations.
Tharsus navigated Safetykleen through our unique Original Equipment Design and Manufacture (OEDM) model. Our Value Added Manufacturing offer delivered exactly what they needed.
Evolving a re-imagined product
Our design team collaborated closely with Safetykleen's to get a really firm understanding of the high ambitions of the product, market place and customers. This led to robust commercial and technological strategies.
We discovered solutions to undiscovered challenges and removed unnecessary product complexity. We used our network of technical resource to get advice from industry experts in pumping and heating which we integrated into a new prototype in a novel and innovative way.
The partnership continues
The new product was named Jetkleen and quickly dominated the market. Jetkleen is a true Strategic Machine in helping Safetykleen maintain its market domination through innovation and exceptional quality.

Partnership lies at the heart of successfully creating and deploying a Strategic Machine. The close partnership we've enjoyed with Safetykleen since 2012 is built on the power of Tharsus' OEDM business model.
Case study overview
Safetykleen identified a gap in the market for an industrial parts cleaning service
Existing technology was too complex, too unreliable and too expensive
Our Tharsus Value Added Manufacturing delivered Jetkleen – a machine with the tech, reliability and quality it need to achieve Safetykleen's commercial goals
Jetkleen delivered fast and absolute market domination