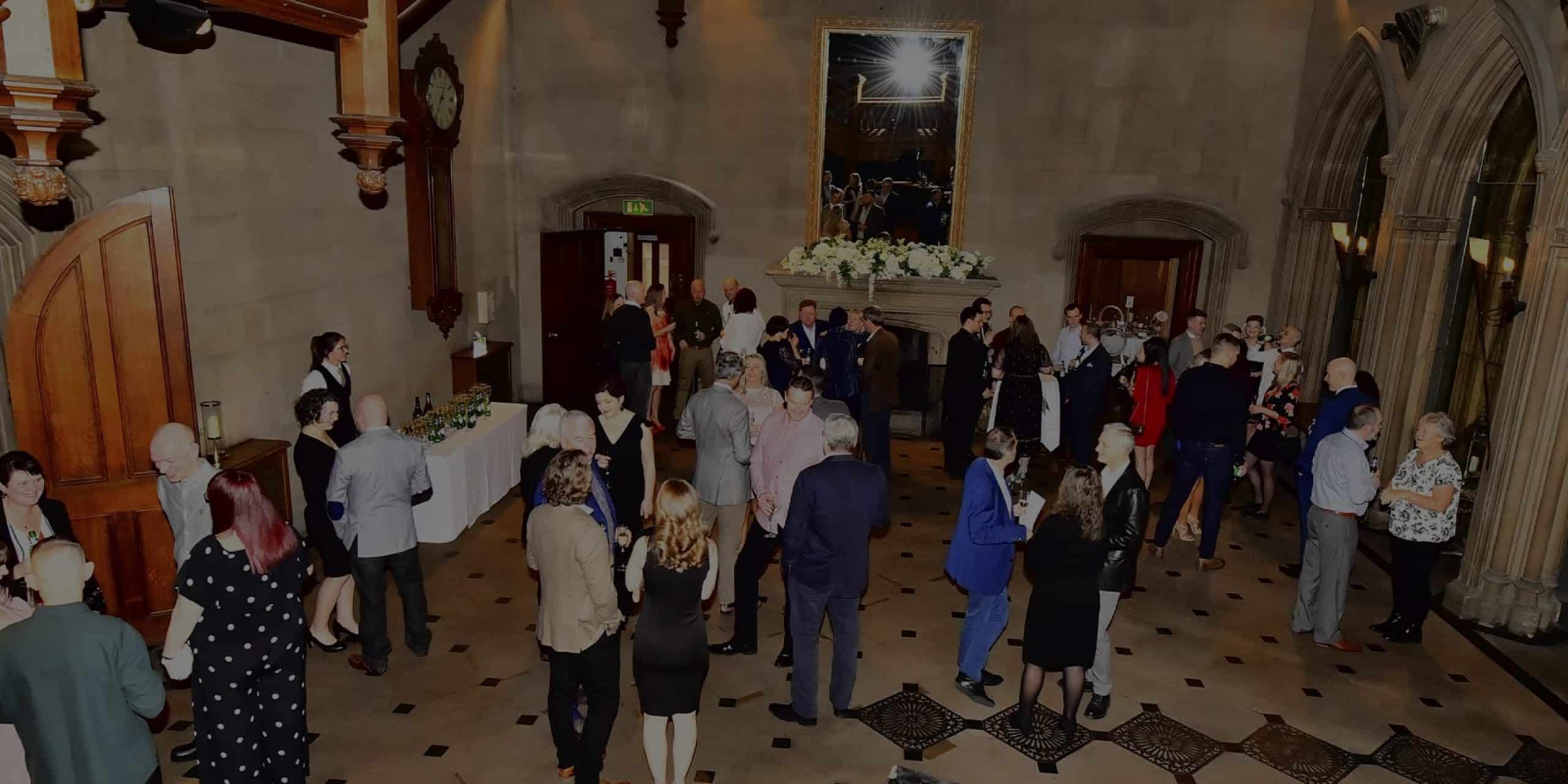 Tharsus holds first ever Annual Awards at Matfen Hall
Friday 31st January saw Tharsus colleagues gather at one of the region's finest venues to celebrate the inaugural Tharsus Awards ceremony in style.
After an opportunity to enjoy Matfen Hall's luxury spa facilities during the afternoon, the evening began with prosecco and canapes, and after a delicious three course meal, 30 nominees – six for each of the five Tharsus Awards categories discovered which of them had been crowned a winner or named a runner up.
The categories were: Vision, Mission and the company Values – spilt out to the individual values of Aim higher, Think wider, Work together.
In the Vision category, colleagues were being recognised for delivering a personal contribution to the setting of the company vision in their team and in their work. The winner of the category went to design engineer, George Falkner who stepped up to become a leader in the Tharsus Employee Committee, with a real sense of vision to make Tharsus a better place to work.
"Doing the right thing" is Tharsus' mission.Colleagues who have been demonstrably delivering the mission mean they are not necessarily taking the easy way when facing challenges. The winner of the Mission category went to Natalie Walsh, who, after joining the team, stepped into a role different to the one she signed up for. By doing this, she helped improve operations.
Aiming higher is taking risks for personal growth and development and aiming for a higher goal than expected. The award went to Colin Jones, for showing sheer dedication and commitment to making the move to Tharsus' new facilities as smooth as possible, back in October 2019.
Thinking Wider means delivering a holistic, cohesive approach to a task in a product, business or team context. Sarah Turnbull has demonstrated this when going above and beyond her job role by assisting other departments activities, whilst putting in all the diligence and effort in on a daily basis.
Working together is showing outstanding leadership in a team and business function. Andy Lyall was the winner of this category when he demonstrated high levels of leadership in his team to solve an identified issue area with the business – resulting in great improvement and significantly impacting the business.
And lastly – a surprise category – the Chairman's Award was presented to Patrick Macdonald, Managing Director of Tharsus' sister company Universal Wolf. The award recognises Patrick's significant positive impact on the culture of the business and its colleagues during the course of the year. Encapsulating the values the way he has, has set an example for what all colleagues should be striving towards.
Celebrating colleague achievements within these categories is both a pleasure and a means by which we can build on our collaborative approach and continue to build a cohesive team as Tharsus grows. And this cohesion will accelerate us to our ultimate goal – to become the best Strategic Machine maker on the planet.