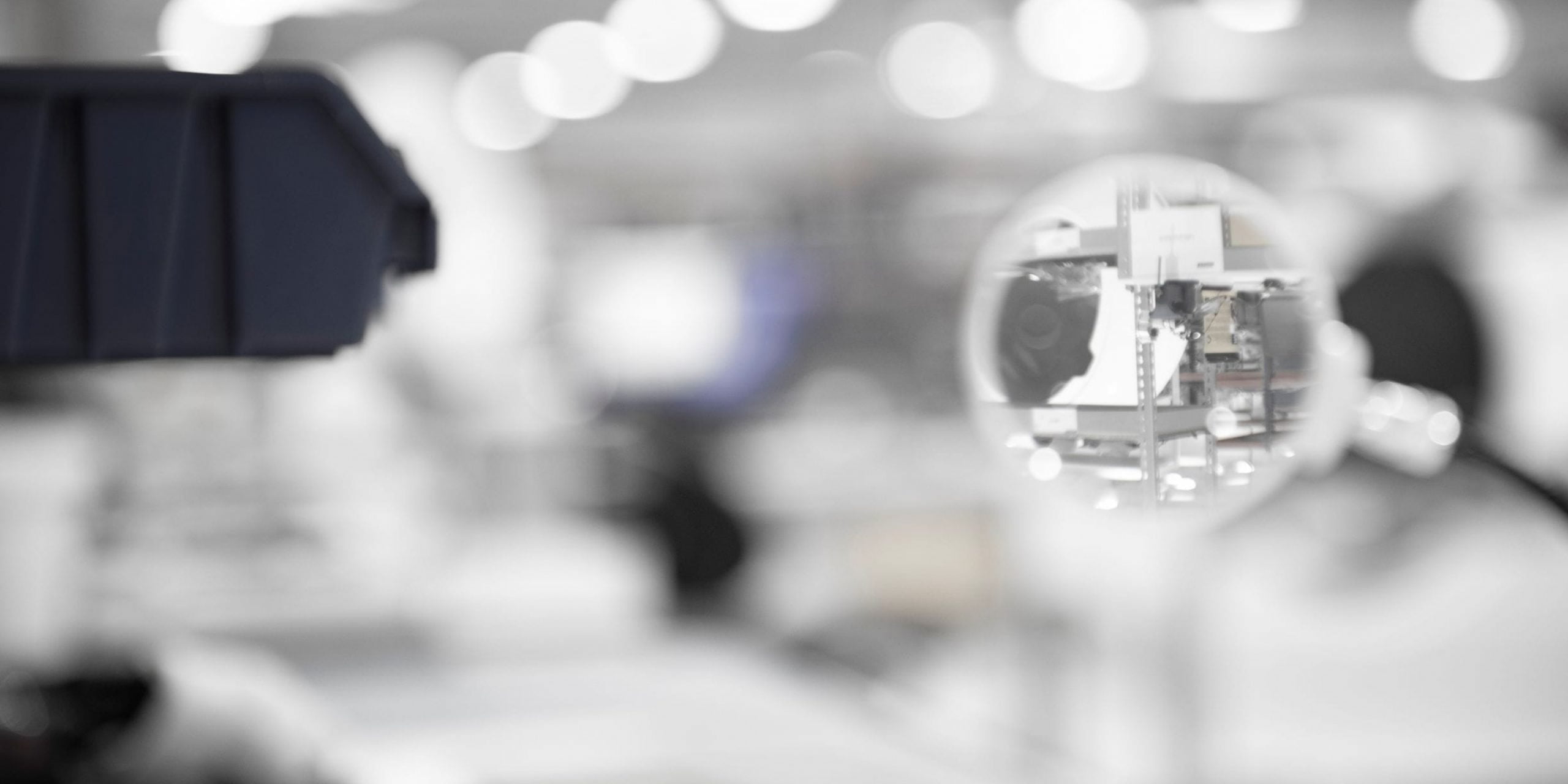 Jack's Journey
Meet Jack.
In this series we introduce you to some of our apprentices and let them share their stories with you.
At Tharsus, we invest in our people. We're all about working with bright, keen people who want to develop the knowledge and skills which will be with them through their whole career. This allows us to attract and keep the best talent to deliver the highest quality Strategic Machines for our customers. Our apprentices are at the heart of this.
We're passionate about providing a great training and development programme for all our apprentices. They receive comprehensive paid-for academic study while getting practical training in our electro-mechanical engineering or supply chain departments. They're well supported with a mentoring and development programme and all the while receive a competitive salary. And  there's a guaranteed job for them at the end of it.
We feel it's important for them to get experience in all areas of the business, so they can really understand what it takes to design and manufacture a Strategic Machine.
Last time we heard from Sophie, one of our first year apprentices. This time we catch up with Jack, who is in the second year of his electro-mechanical engineering apprenticeship with us.
What did you do before you joined Tharsus?
I had just finished my A Levels. Engineering has always fascinated me – particularly machine work, electrics and Computer Aided Design (CAD). An underlying knowledge of these subjects have helped me to develop a greater understanding of engineering at a higher level.
Why did you choose an apprenticeship over other options available to you?   
Given my interest in engineering, a career in it was obviously the way I was going to go. So it was a case of an apprenticeship versus university. And an apprenticeship won. I'd be able to earn a relevant engineering qualification while at the same time getting the practical understanding in electrical engineering which I wouldn't get at university. This really appealed as hands-on experience is so important for employability. It's also a lot of fun!!
Why did you want to work in this sector and what led you to Tharsus?
Tharsus really jumped out at me. I saw the wide variety of projects they work on and thought this would be a great opportunity to learn and develop a wide set of skills. I saw they're growing and I saw the opportunity to grow with them. I also saw they'd won some very impressive awards already, so joining gave me the opportunity to play a part in this success.
What does a typical day look like for you at Tharsus?
I am now a 2nd year apprentice, which means I've finished my rotations, or time working in different parts of the manufacturing production area. It's been a valuable experience and I'm now building on it by working in Test and Diagnostics. Alongside one of our engineers I'm fault finding and testing Printed Circuit Boards (PCBs). This is one of the reasons why an apprenticeship is so good – I get to help solve real life problems for Tharsus, while picking up valuable tips to help with my coursework at the same time!
Once a week, I have to carry out an audit on one of the production cells to ensure everyone in the cell is following the correct procedures and standards. As a trained first aider, I also complete a first aid stock count once a week to make sure there's both enough of – and the right kind of – first aid material in case of an accident.
There is never a dull moment at Tharsus. It's really the variety of products and experiences which are invaluable to my learning journey – both for my qualification and practical skills development.
About Tharsus
We design and manufacture Strategic Machines. Strategic Machines make a strategic difference to our customers' business performance by solving tough automation problems and creating new business opportunities. The right Strategic Machine helps businesses tackle people and resource scarcity, environmental challenges, changing consumer behaviour and disruptive competitors and technologies.
Tharsus and sister company Universal Wolf make up Tharsus Group. The Group has nearly 350 colleagues with further growth planned in the coming year, including 12 apprentices in the summer.