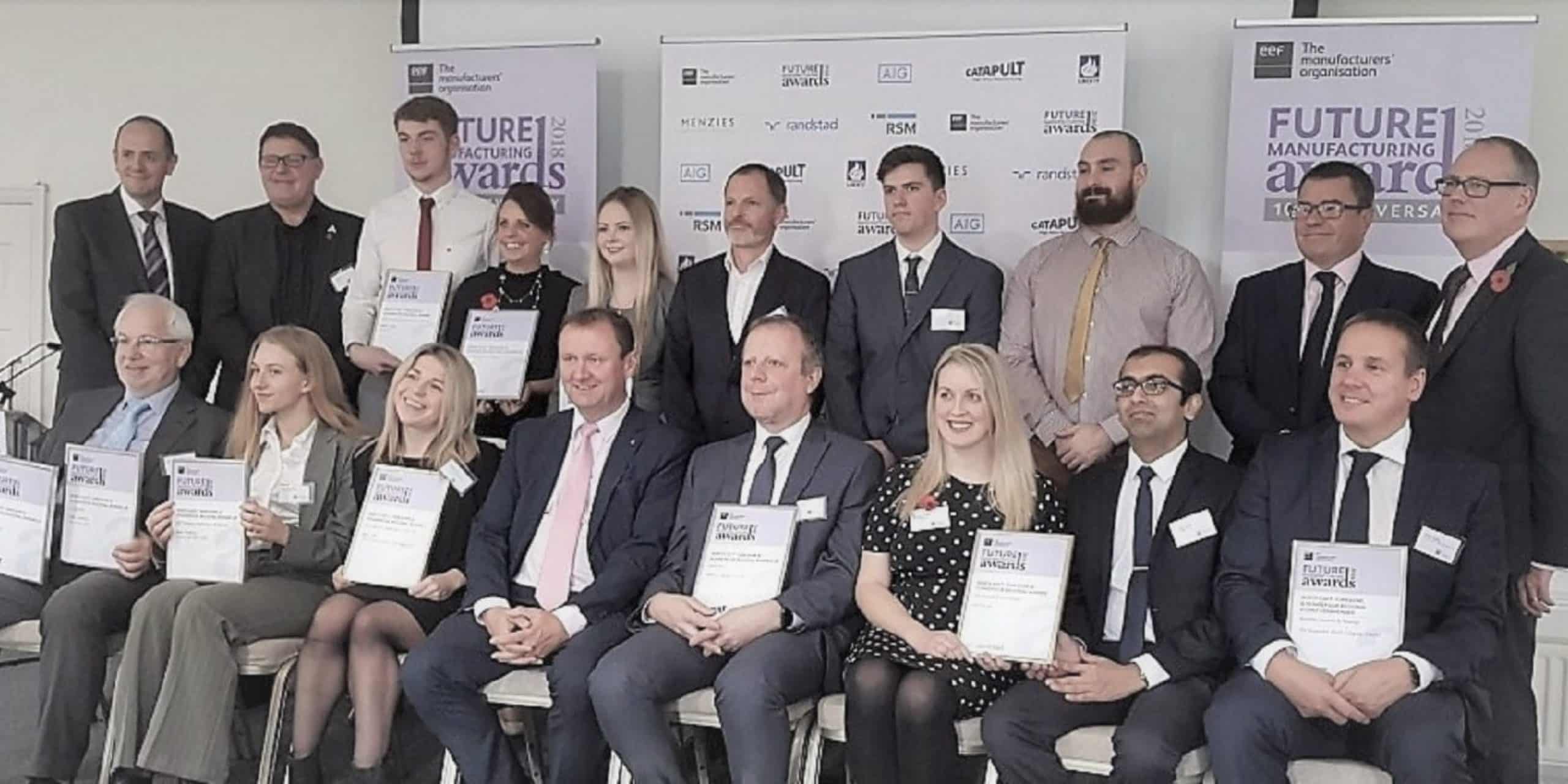 Brian Palmer leadership award in Automation and Robotics
Tharsus Group CEO Brian Palmer has been named winner of the leadership award category at the EEF awards regional celebration lunch.
The EEF Future Manufacturing Awards celebrate the UK Manufacturing Industry; the people, the innovations and the hard work that goes into making some of the world's finest products. The stories of the winners and shortlisted candidates are regarded as a source of inspiration for the industry and the next generation of manufacturers. 2018 marks the 10th anniversary of these popular awards.
Held on October 31st at Pavilions of Harrogate, this last in a series of four celebration events welcomed EEF awards contenders from the North East, Yorkshire & Humberside. The leadership award recognises an individual who has made a significant contribution to their company, showing true commitment and dedication to the business and the manufacturing industry as a whole.
Brian's story of overcoming adversity on more than one occasion and guiding Tharsus Group through significant challenges to build a successful and growing business struck a chord with the judges. They also appreciated his continued dedication to the organisation, remaining very involved and hands on throughout all the changes, a highly visible and accessible figure to his rapidly increasing team.
Brian said:
I was delighted to win this award as I was up against some very strong candidates. It's great to be recognised for leadership by such a prestigious organisation as the EEF.
The last few years have been tremendously exciting, but also very challenging for everyone at Tharsus Group, not least due to our rapid growth. My team has pulled together and worked hard to meet those challenges head on, really embracing our values, objectives and culture whilst delivering the best possible service to our customers.
People are the most important element of the business, they are what sets us apart from our competition. Creating jobs for great individuals inspires me, and the opportunity to help people to develop and grow professionally is the most rewarding aspect of running a business. So, I'd just like to say a big thank you to everyone at Tharsus for their support and commitment to the organisation and for helping to make this award possible; leadership is so much easier when you have a truly exceptional team to lead.
Brian and the other five regional category winners named at this event are now automatically entered for the national awards. The national winners will be announced at a prestigious gala on 30 January 2019 at the Grand Connaught Rooms, London.
This latest recognition adds to an already great year for Brian, coming swiftly on the heels of his being named a Fellow of the Royal Academy of Engineering.