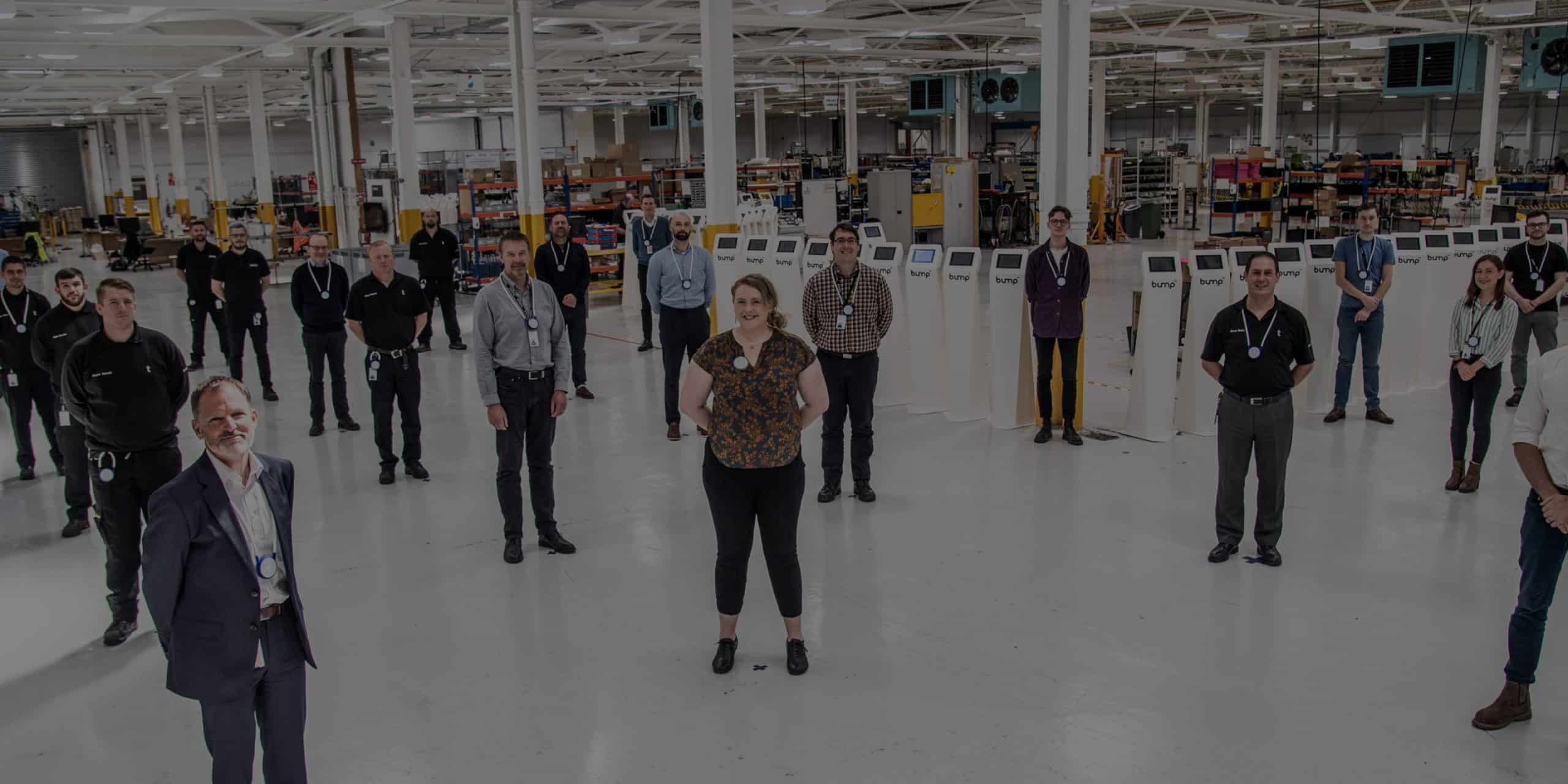 Tharsus Year in review 2021
Brian Palmer reviews Tharsus in 2021
2021, what a year it has been. My thanks, first of all, to everyone in the Tharsus family for your dedication and hard work in exceptional circumstances. As we look back across the year, we can see our spirit of endeavour is evident in all the work we have done.
In the face of uncertainty, we have continued to deliver for our partners, build our team and grow the business. While supply chains across the world have faced significant disruption, we have maintained a high level of delivery.
We secured a triple win at the Make UK awards – with both the business and two apprentices recognised at the national level. Apprentices Sophie Laidlaw and Hamish Carrol won the Rising Star and Apprentice Endeavour awards respectively. And Tharsus was named runner up in the Manufacturing Matters category which recognises extraordinary resilience in the face of Covid.
We were delighted to welcome former Dyson CEO Martin McCourt to the Tharsus board. Martin has brought more than 40 years of experience working at the heart of British-based manufacturing, design and marketing to Tharsus and, since his arrival, has been a key member of the leadership team.
As the world turned its attention to COP26, Tharsus hosted the second in its Engineer Progress series, exploring sustainable manufacturing, current challenges and what's next for manufacturing in its path to net zero.
Earlier in the year, we acted as consultants on the launch of Connect-R – a world-first modular robot designed to build emergency structures in the planet's most hazardous environments. Providing engineering and development support, Tharsus partnered with a consortium of leading UK businesses and academics to deliver a major breakthrough in UK robotics and a great example of how collaboration can produce real-world innovation.
In recognition of the progress we have made, we were excited to be selected to join Tech Nation's Future Fifty programme – Europe's leading growth programme for late-stage tech scale-ups. As the sole robotics firm and the only North East business, we were proud to represent UK robotics on the world stage.
Our progress was evident in this year's annual results which showed that despite the impact of the pandemic, Tharsus Group performed strongly throughout 2020. Revenue increased by 40 percent from £58m to £81m, while pre-tax profits almost doubled, highlighting our resilience in a difficult year. This growth resulted in Tharsus becoming one of the UK's largest manufacturers of commercial robots.
It has been a monumental year for all of us at Tharsus, and these stories are just the highlights of what has been a truly fantastic year with amazing results across the group. Our success in the face of so many obstacles is proof that we really do live our ethos: engineer progress. And when the world turns upside down, we turn upside down with it and carry on. Thank you to everyone for your creativity, innovation and determination and, as we look towards the new year, we will continue to set ambitious targets, overcome challenges, and engineer progress whatever may come our way.