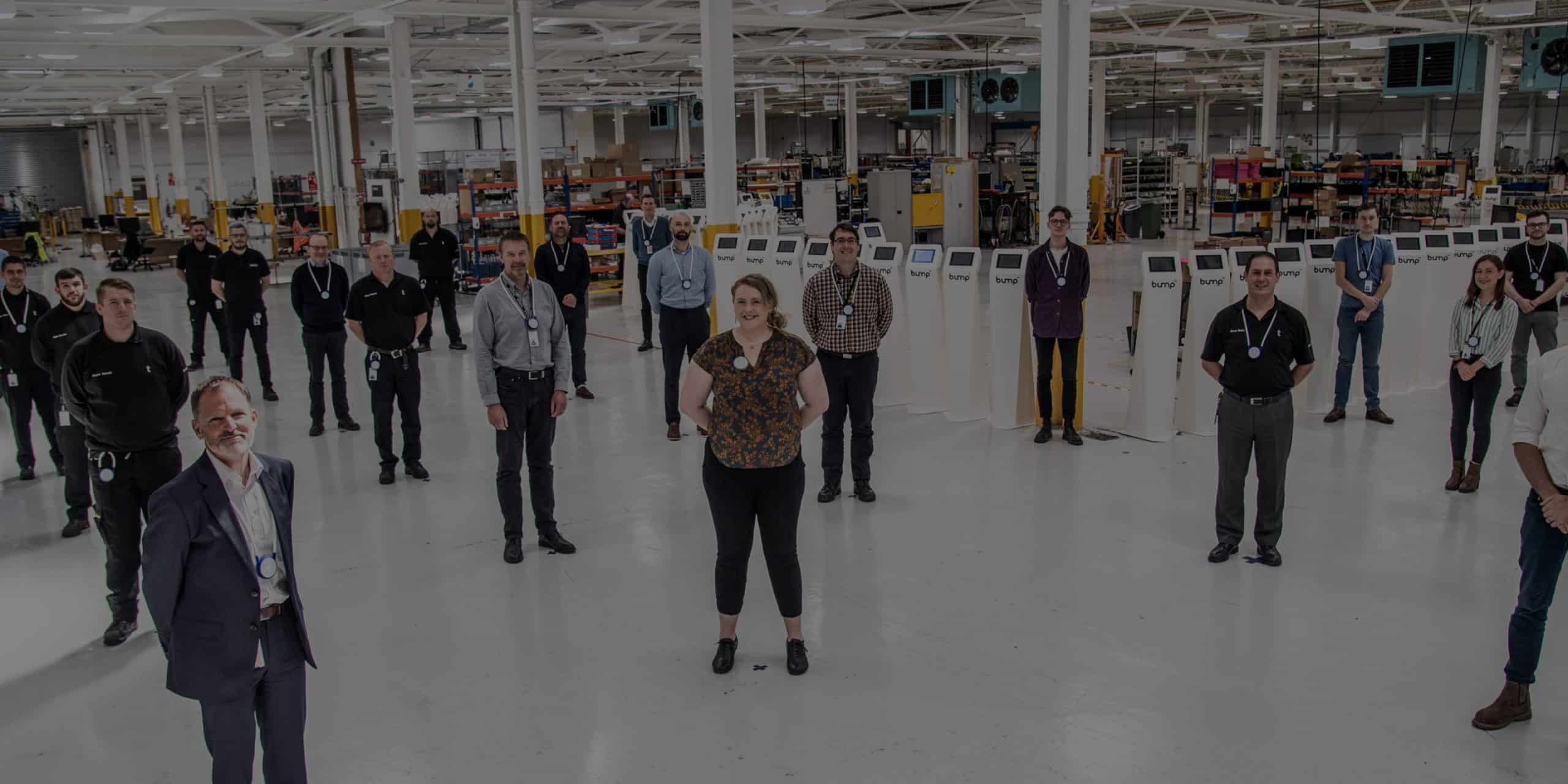 Tharsus recognised by Royal Academy: President's Special Awards for Pandemic Service
The President of The Royal Academy of Engineering has recognised the exceptional contributions made by 19 members of the UK engineering community to take on the challenges of Covid-19 through a unique set of awards.
The President's Special Awards for Pandemic Service have honoured the work of a range of organisations from those who kept essential infrastructure effective, to those who helped protect the NHS.
Tharsus is proud to be one of them. We were chosen for our work developing Bump, our complete personal motion system to help individuals and organisations manage their social distancing effectively and work safely.
The Royal Academy judges were impressed both by the power of our vision for Bump and the speed at which we developed it – from idea to working system – in just 8 weeks, while under lockdown conditions. They further recognised Bump's potential to bring millions of people back to work safely who otherwise would have to stay at home. While a boost for public safety it is an important one for the economy too. Getting people back to work quickly is playing a crucial role in helping the global economy recover.
When you look at the achievements of the other winners, the team who masterminded the Nightingale Hospitals, for example, or the UCL / Mercedes AMG team who developed breathing aids, it's genuinely moving to see Tharsus and Bump recognised as their equal by such a prestigious body.
Commenting on the winners, Professor Sir Jim McDonald FREng FRSE, president of the Royal Academy of Engineering, said: "The Covid-19 pandemic is the biggest public health crisis of our time and has presented society with multiple challenges. Engineering expertise and innovation has been central to the global fight to save lives and protect livelihoods.
"I am also incredibly proud of engineers everywhere who have worked round the clock to maintain essential services, critical supply chains and infrastructure in unprecedented circumstances, using their training and skills to find innovative solutions to a host of problems and to help mitigate the impact of Covid-19 on our daily lives."
This is a fitting tribute to our colleagues whose tireless work has made Bump a reality. We extend our congratulations to our 18 fellow winners. It is an honour for us to be named among them.
Discover more about the bump system at bump-space.com
Bump is a personal motion system made up of wearable devices and corresponding base stations. The devices identify when employees move too close to one another, providing both wearers and businesses with real-time data on where and how regularly this occurs to inform workplace configuration. In the case of a localised outbreak, accrued data can be used to accurately understand the employees most at risk should a team member develop symptoms of Covid-19, ensuring that only vulnerable individuals are asked to quarantine, rather than the entire business or team.