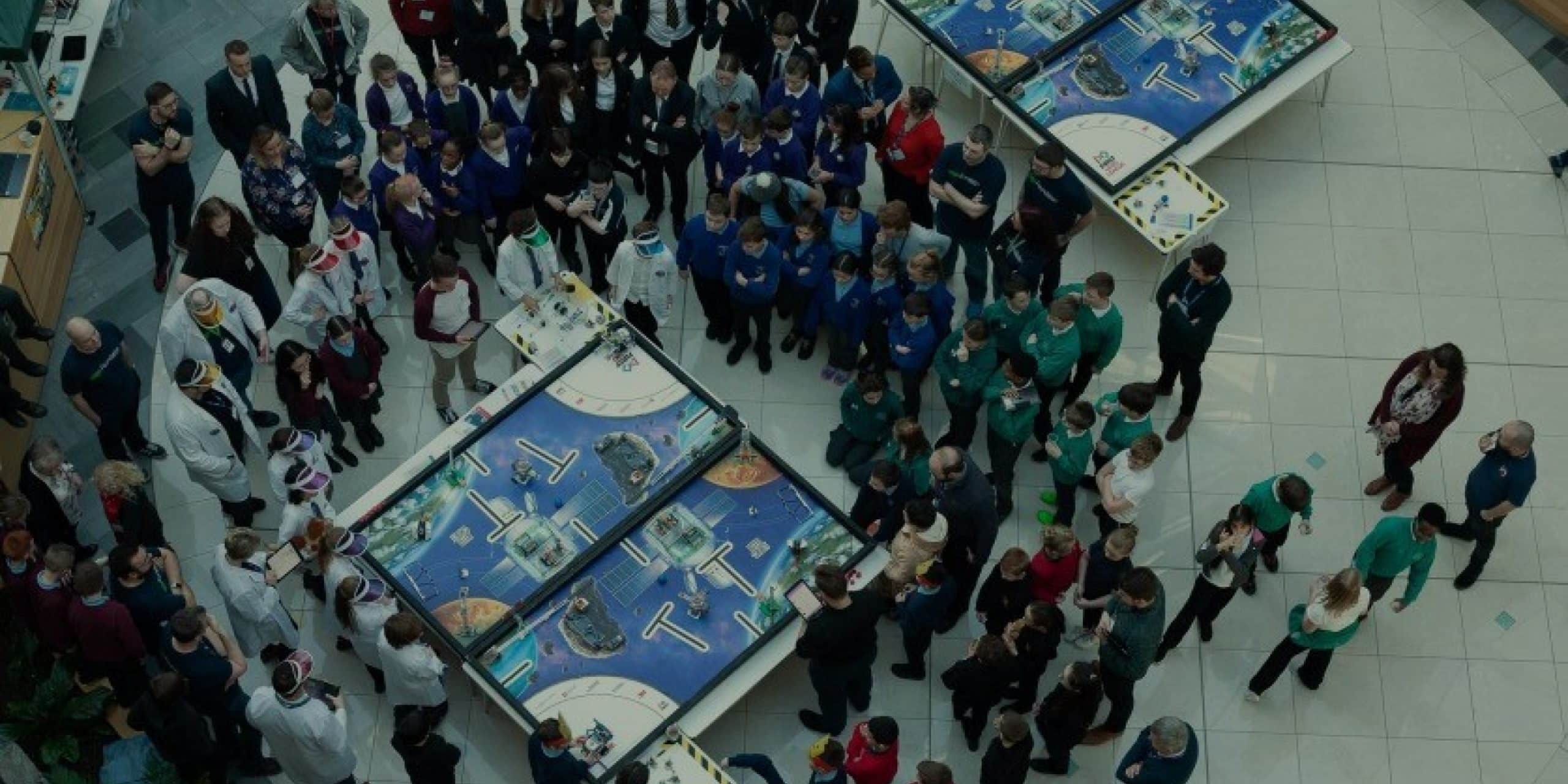 Lego robots – in a league of their own!
FIRST Lego League first started in 1998 and gets more popular every year. The teams choose and solve a real-world problem as well as building, programming and testing an autonomous robot.
The For Inspiration and Recognition of Science and Technology's (FIRST) Lego League tournament is a programme for students run by the Institute of Engineering and Technology (IET), involving 60 competitions held right across the UK and Ireland.
We think the initiative is a really good chance for young people to get hands-on with robotics. They can learn valuable skills including computer programming, problem-solving and communication. Most importantly they can see how exciting the world of strategic machines and robotics really is!
We headed down to the Sage UK's HQ, along with 28 teams of aspiring young engineers in North Tyneside for 2 full days of tournaments. It was all organised by North Tyneside Council's Early Years and School Improvement Service. We were all too happy to help out. We had the glamourous job of introducing the students to technologies and helping them tackle the challenges head on!
Battle Hill Primary and Cullercoats Primary were the winners of the region, who progressed to the UK and Ireland finals. The ultimate winners of the League were a small group of friends from Bath, UK, with many other awards presented to the other hard working entrants. Well done to everyone involved. We hope this is just the beginning for these kids' journeys to engineering.
If you're a student planning your future and considering a career in robotics and engineering, you might want to take a look at Tharsus' apprenticeship opportunities. You can find out what's involved, keep your eye on vacancies and apply at our careers website.