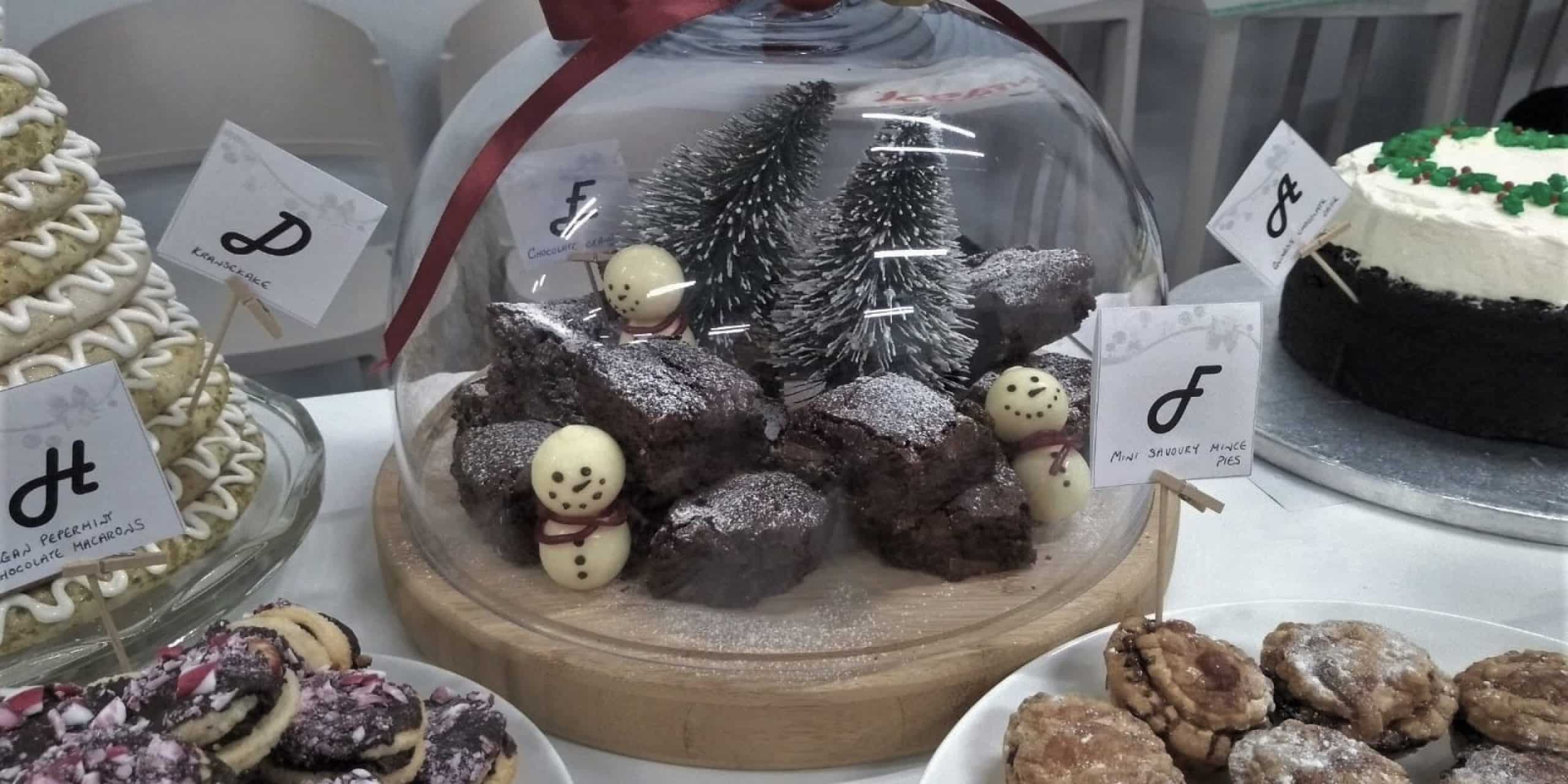 Celebrating Christmas at Tharsus
The greatest Tharsus run up to Christmas ever.
This year has been the biggest and best year for Christmas at Tharsus. The activities planned have been fantastic and thoroughly enjoyable and they all couldn't have been possible without Brian and all our colleagues. It was a great start to the Christmas season and as we're drawing 2019 to a close, we hope to see our team maintain their high spirits into the new year. Here's just a couple of things that went down:
Lane 7 Christmas party: 22nd November
On Friday 22nd November, Tharsus' Christmas celebrations kicked off with the official Christmas party. This year, the party was at Lane 7 in Newcastle. The whole Tharsus Group were treated to a night of games, music food and drink. Between Tharsus and sister company Universal Wolf, employees and partners, there were well over 200 people – so we had the whole venue all to ourselves all night.
Throughout the night, we had access to all games and entertainment including bowling, mini golf, table tennis, pool, air hockey, dance floors, beer pong and, of course, karaoke. An American-style buffet was also available the entire evening, catering food for everyone, and drinks vouchers for the night!
Everyone who came had a great evening – and not just because of the free drinks! It was a great to see everyone mingling outside of work, competing for the best bowler and singing karaoke songs together.
Tharsus Christmas Quiz: 6th December
Tharsus Group annual Christmas quiz was held this year in December at The Three Horseshoes pub in Blyth. Everyone had a drinks voucher on arrival, to get the festivities flowing. Between Tharsus and Universal Wolf, we had over 15 teams competing to win. The themes included were Christmas general knowledge, sports, music and of course a picture and festive anagram round! Well done to the winning team taking home the prize money and the glory of the victory.
Christmas Panto: 7th December
This year, Tharsus staff and families have the chance to go to the Panto at the Theatre Royale in Newcastle. This year the panto was Cinderella, and it was fantastic.
Everyone who came had a great time watching the show with their families and the Tharsus team.
Christmas Jumper Day: 13th December
Keeping up the festivities, we had our official annual jumper day. Across the Group, we all donned jumpers, costumes and festive suits, to raise money for a very deserving charity. The "jumpers" ranged from classy Aztec prints and Christmas snow scenes to full on red Santa suits. It was a great effort to everyone who got involved.
The Great Tharsus Bake Off: 13th December
For first time in Tharsus group history, we had our first ever Great Tharsus Bake Off organised by our Quality Engineer, Alethea. Our bakers were putting their culinary skills to the test, baking for a selection of hungry judges from Tharsus and Universal Wolf, to claim the title of Tharsus Star Baker. The bakers had only 2 rules: it had to be Christmas themed, and it had to be home baked. All sorts of delicious goodies were brought in, cheesecakes, mince pies, cupcakes, biscuits, cakes, tarts and many, many more!
Winners were selected from each company following a gruelling judging process (it's a tough job, but someone's got to do it). Winners from tharsus were:Christine Reid from Tharsus' projects team claimed the title of star baker with their delicious entry of her chocolate orange brownies. Second place went to LaRaine Raey with her gingerbread cheesecake and Mandy Prince came in third with her Malteser Christmas Pudding. From Universal Wolf, first prize went to Konrad Goldfinch and Second to Balint Polos.
And of course, there was plenty left over for everyone else to try throughout the day and taste test for ourselves. We certainly have some skilled bakers at Tharsus and hope they keep on practicing their baking skills for next year's competition. Donations were made to Save the Children and we managed to raise over £470 for the Charity.
Secret Santa: 13th December
The team have been in great spirit during the run up to Christmas and thoroughly enjoyed everything that came with it. Merry Christmas from the Tharsus team.