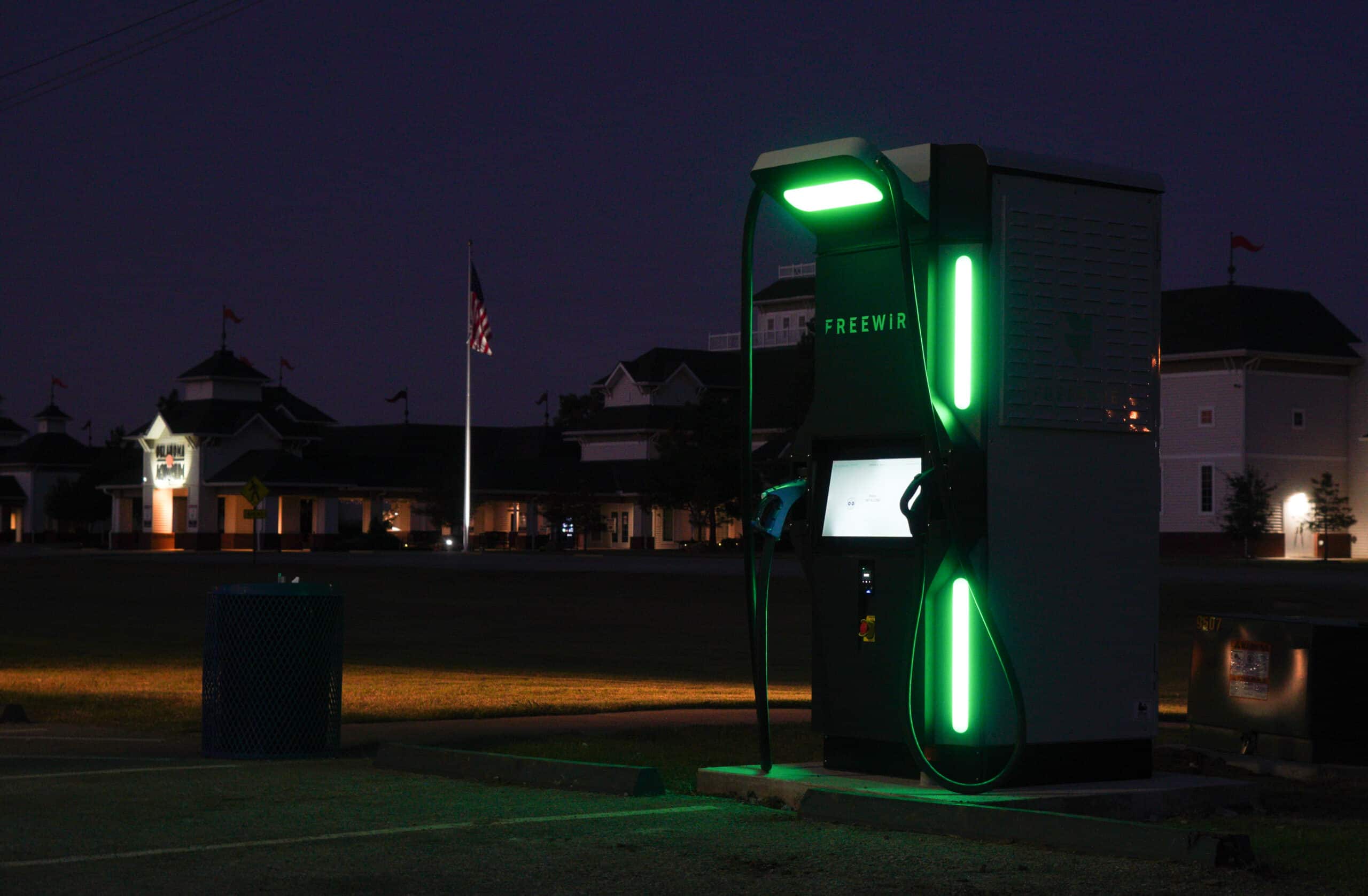 The future of EV charging
The electric vehicle (EV) industry is rapidly gaining momentum. But while, last year, there was a 31 percent increase in the total number of charging devices installed across the UK, the number still lags far behind EV sales, with the SMMT calling for a vast increase in the number of charging points installed around the country.
Category Electrification
Published on 02-02-2023
How do we boost the rollout of EV charge points?
By 2030, petrol and diesel cars and vans will be banned from sale in the UK. But there is still progress to be made before the UK is ready for an EV revolution.
To get the UK prepared, the Government has launched a plan to offer EV owners lower energy bills and unlock the potential of smart electric vehicle charging alongside £16 million funding to back technologies that harness the potential of smart charging. Meanwhile the Irish Government has announced a E100m plan to boost the rollout of EV charging points.
How do we build trust to fuel EV charge point growth?
But the fact is that many motorists are still hesitant to switch to electric due to concerns about the availability of charging points. In order to deliver more charging points, manufacturers have to build trust with the market and prove their technology works. The challenge is further complicated by the fact that charging point demand relies on EV car sales. And there is a threshold of EV cars on the road that must be met before any charging infrastructure delivers a return on investment. EV manufacturers have therefore turned to charging point operators (CPOs) to address the challenge.
As the buyers of EV charging products, CPOs mainly include local governments, local authorities and energy companies. But because the market is still moving from early adoption to innovators, many CPOs are unsure how many charging points they need and the locations where they need to place them.
How do we ramp up EV charge point manufacturing?
Several companies are currently leading the deployment of EV charging infrastructure, including Chargemaster, Pod Point, and New Motion. These companies design, manufacture, and install EV charging equipment for residential and commercial use. But it is still too early to say who is definitively leading the EV charging market in the UK.
Overall, very few companies are scaling from thousands to hundreds of thousands of charging points. CPOs are taking time to see what works. And technology disruptors, which invest their resources in designing and developing products, generally have manufacturing facilities only capable of small-scale production. To challenge the leading brands, these companies require a very specialised support partner.
At Tharsus, we offer charging point companies a viable route to deliver their product to market. As a result of our advanced manufacturing expertise and our extensive partnerships, we can help technology disruptors if they suddenly need to ramp up manufacturing capacity overnight. By working with Tharsus, charging point manufacturers can deliver hundreds of thousands of products to market without the need for their own manufacturing facility.
For instance, Tharsus supported FreeWire Technologies, a California-based provider of ultrafast EV charging solutions, to launch a new and unique product and supply it to an overseas market. We supported FreeWire to solve issues that arose through shipping their product internationally and ensured that the product made it to the customer in a timely manner in a state they could easily deploy. We then moved into helping FreeWire to scale and produce more units for the UK and Europe.
Why is collaboration important to charge point companies?
With our scale-up proposition, Tharsus can help relieve the challenges that charging point manufacturers are currently facing. With the support of the right partner, it is clear that the EV industry can make charging EVs scalable and reliable. However, to truly accelerate the growth of the EV industry, it will be essential for the two industries to work together. This will require a shift in mindset, the right partnerships and a willingness to collaborate and build momentum. But if we achieve this, we can accelerate the transition to a cleaner and more sustainable future.