Manufacture
Advanced manufacturing for complex tech solutions
True production innovation made possible by bespoke manufacturing cells designed solely for you – far more advanced and flexible than traditional contract manufacturing.
We make products for a broad sweep of sectors – from agritech and healthcare, to transport and energy and renewables – delivering a very diverse product range of the highest quality. Continuous improvement is absolutely central to our manufacturing process. Our agile teams can react fast to your changing needs, iterating and re-iterating as products evolve in their markets. Our flexibility means we can offer batch manufacture that can be scaled up or down to produce the exact volumes needed. We've always operated at excellent levels of efficiency and quality, and thanks to years of experience, our performance continues to get even better. Build times are consistently decreasing whereas first time pass rates – a key measure of quality – are consistently going up.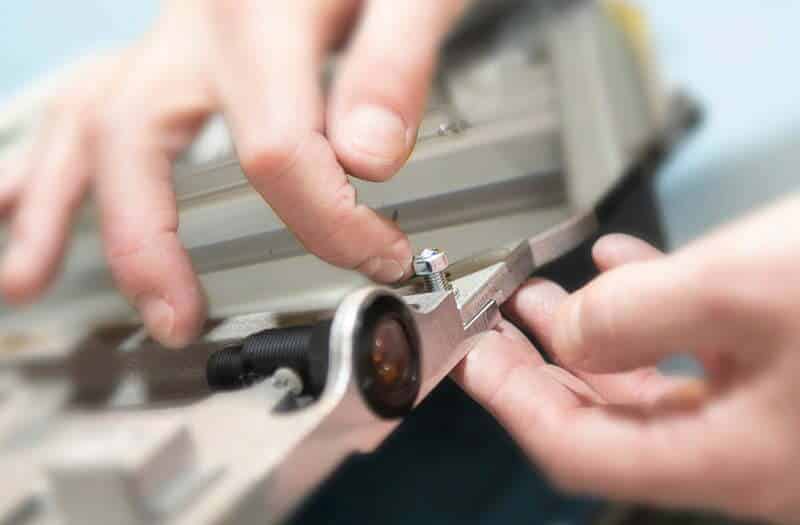 Why our unique approach to manufacturing adds exceptional value
You benefit from our depth of knowledge, cross-disciplinary collaboration and our bespoke product manufacturing cells that operate as your own factory within a factory.

These cells are individually optimised for you, carefully calibrated to efficiently build your product in a specific sequence to a very high standard. Everything from lighting and ergonomics to product flow is tailored to your exact needs and those of the people building it.
What makes these cells run so smoothly is the deep collaboration between our teams at every step. Our designers and prototype experts have a detailed understanding of manufacturing needs even at an early stage, with everybody in regular communication to stay focused on the common goal. Similarly, if a product comes to us while still in development, we can call on our design and prototyping teams' expertise to help optimise it for manufacture.
Flexibility is also crucial. Each member of our manufacturing team has a much broader range of skills than the operators within a conventional contract manufacturing set-up. This means team sizes can adapt to match the pattern of demand for each product – if volume suddenly needs to ramp up for one, we can bring over more specialists from less demanding schedules.
Our work with leading online retailer Ocado is a great example of our manufacturing expertise. We have built thousands of their game-changing robots, with numerous iterations to stay market-disruptive during a decade of production. Read how we did it here.